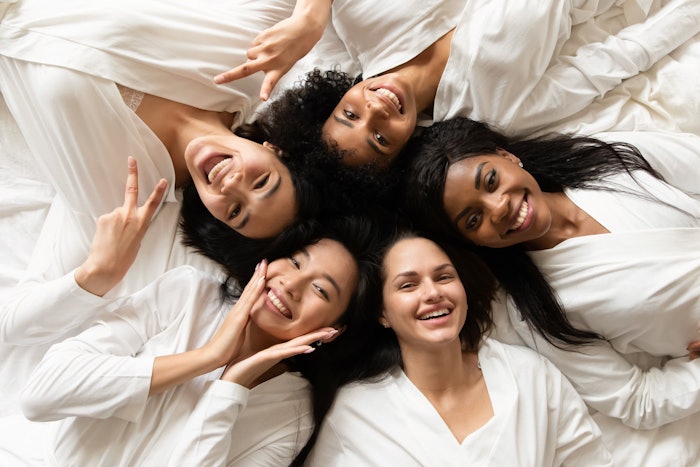 In our recent article highlighting which generations are continuing to prioritize cosmetic beauty treatments, Millennials and Gen-Z accounted for a significant majority of consumers prioritizing spending money on cosmetic treatments.The MedSpa 2023 Outlook Survey published by Weave, a small business communication platform, found that more than a quarter of millennials (27%) and Gen X (26%) would still prioritize spending on medical spa cosmetic procedures. In addition, Weave's survey found that more than half of millennials (53%) and almost half of Gen Z (48%) have received or are interested in receiving cosmetic treatments.   
The survey found that more a quarter of consumers would prioritize a medspa appointment over a dental check-up, and more than a third of Millennials and Gen-Z patients revealed the same. This focus is projected to continue to grow, as the survey reported that half of Millennials and almost half of Gen-Z consider cosmetic procedures essential to their mental health and well-being. Considering the significant interest in cosmetic treatments these younger demographics demonstrate, do you want to learn how to attract more Millennial and Gen-Z clients? 
In our recent survey which asked, do you want to learn how to attract more Millennial and Gen-Z clients? 92% of readers said yes and 8% said no. 
With Millennials and Gen-Z consumers continuing to drive spending growth in the aesthetics industry, these younger demographics present significant business growth opportunities for medical aesthetics practices. Staying on top of market dynamics and understanding the evolving patient preferences is key to taking advantage of opportunities to use that information to boost your business. Here are five informative MedEsthetics articles to help you do just that.
Check back every Tuesday for a new one-click survey.
We'll reveal the answers in next week's MedEsthetics newsletter.