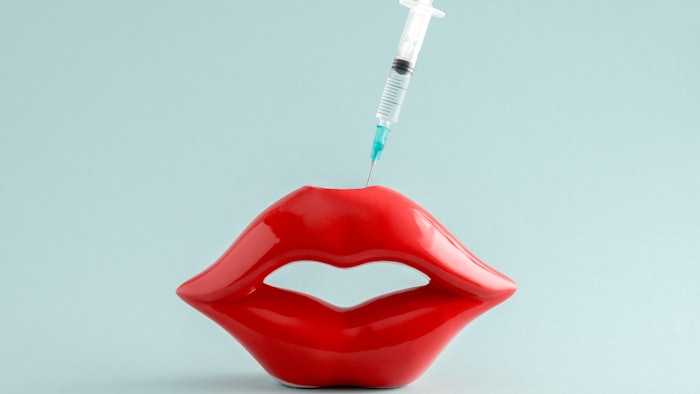 Millennials are driving spending growth in the post-COVID aesthetics industry, according to a report published by Guidepoint Osight. Analysis of data from the last five years paints a clear picture of a post-pandemic shift in how the industry is addressing changing demand and the needs of a rapidly evolving customer base.
The pandemic brought significant changes to the aesthetics industry, with more people investing in self-care and wellness. Based on a multi-year analysis of aesthetics practice sales data across the U.S., the average sales per aesthetics practice rose by 34% from 2018 to 2022, with millennials driving that growth. Spending by boomers, once a prime consumer of aesthetics products, fell by nine percent during that five-year period.
Related: Consumers are Still Spending on Professional Skin Care Despite Fear of Recession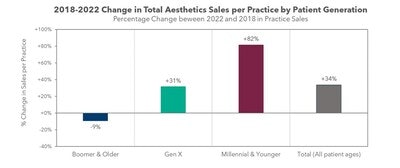 Meanwhile, millennial and Gen Z sales per practice have boomed by 82% during the same five-year period, with the share of sales they represent increasing from 26% to 36%. Among millennials and Gen Z, facial injectable practice sales increased dramatically over this time period: dermal Fillers spend increased by 92% and neurotoxins by 236%.
"Manufacturers in the highly-competitive neurotoxin space have been increasingly focused on the preferences of the millennial market. This is reflected in recent product offerings and marketing strategies, which align products with a standard beauty routine and employ brand partnerships with millennial celebrities," said Erik Haines, Managing Director of Guidepoint Qsight.
These results also highlight the ongoing growth potential of the millennial and Gen Z patient post-COVID as they embrace aesthetic treatments, such as BOTOX as an add-on to their skin care treatment regimen. These shifting trends demonstrate the importance of staying ahead of market dynamics and understanding evolving patient preferences in the industry.