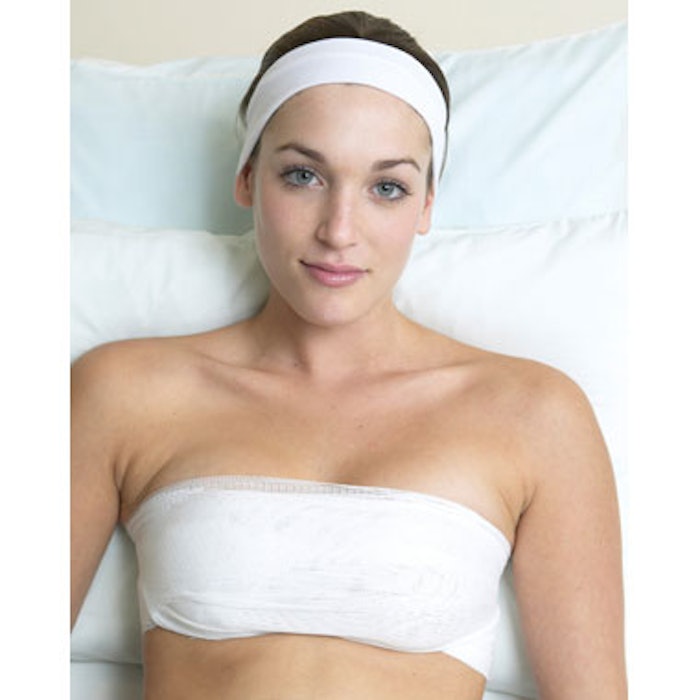 Two recent studies published in Plastic and Reconstructive Surgery investigate the long-term of safety of Allergan's Natrelle 410 anatomical shaped, cohesive silicone gel implants.
Jacob G. Unger, MD, et al, enrolled 212 consecutive patients who received the implants for breast reconstruction over a 12-year period. Minimum follow-up was 3.3 years. The overall complication rate was 19.8%, the majority of which were minor and included rippling (9.4%) and asymmetry (4.2%). Major complications included infection (2.4%), malposition (1.4%), capsular contracture (0.9%), seroma (0.5%), extrusion (0.5%) and implant rupture (0.5%). The rate of implant-related reoperation, excluding cancer recurrence, was 9%. Average patient satisfaction was 4.83 out of 5; surgeon satisfaction averaged 4.9 out of 5. The study was published in the September 2016 issue.
A second study, "Risk Factor Analysis for Capsular Contracture, Malposition, and Late Seroma in Subjects Receiving Natrelle 410 Form-Stable Silicone Breast Implants," by Patricia McGuire, MD, et al, was published online September 10, 2016. It included the results of two ongoing, prospective, multicenter studies with 17,656 subjects who received Natrelle 410 implants for augmentation (n = 5,059), revision-augmentation (n = 2,632), reconstruction (n = 7,502) or revision-reconstruction (n = 2,463). Median follow-up was 4.1, 2.6, 2.1 and 2.3 years in the four cohorts, respectively.
Capsular contracture rates across cohorts ranged from 2.3% to 4.1%; malposition from 1.5% to 2.7%; and late seroma from 0.1% to 0.2%. Significant risk factors for capsular contracture included:
Subglandular implant placement
Periareolar incision site and older device age in the augmentation cohort
Older subject age in the revision-augmentation cohort
Higher body mass index in the reconstruction cohort
No Betadine pocket irrigation in the reconstruction cohort
Significant risk factors for malposition included:
Longer incision size in the augmentation cohort
Capsulectomy at time of implantation in the reconstruction cohort
Implantations performed in the physician's office versus a hospital or stand-alone surgical facility in both revision cohorts
Photo copyright Getty Images.