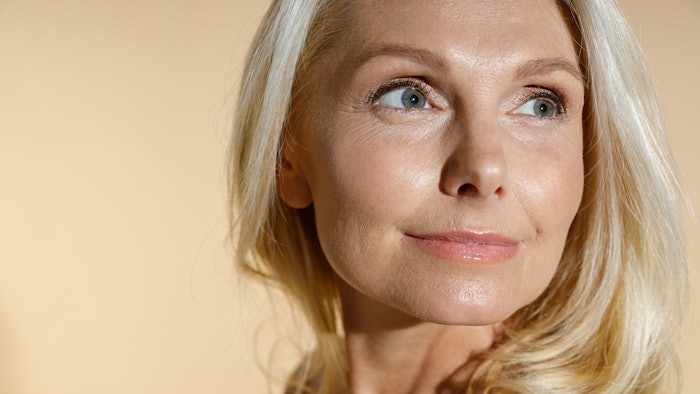 The Secret Skin Care Garden
I loved the book "The Secret Garden" when I was a kid, enchanted by how it transformed a simple garden into something magical. Some of the most powerful healing compounds can be found hiding amidst the colorful flowers and lush greenery of an idyllic garden. The idea of looking to a literal garden as an important source of medicinal treatments, whether for treating a fever or getting rid of acne, has mostly disappeared in the modern world. However, medicinal gardens were vital to survival in periods such as the Middle Ages, often functioning as a kind of pharmacy used to find treatments for a variety of ailments. There's really no beating Mother Nature when it comes to engineering powerful medicinal and therapeutic compounds hidden within tiny, easily overlooked packages. In our profile on Jordan Plews, Ph.D., he discusses leveraging nature to reverse engineer the natural biological process and develop powerful regenerative treatments utilizing tiny, but powerful exosomes. If you happened to catch our ingredient spotlight on snail mucin in our last issue, then you have some idea of the incredible skin care benefits provided by the leftover slime these garden pests secrete. Mushrooms are another frequently overlooked member of garden dwellers currently making waves in skin care. Let's take a walk about the garden and discover the top snail mucin and mushroom-based products that are anything but garden variety skin care.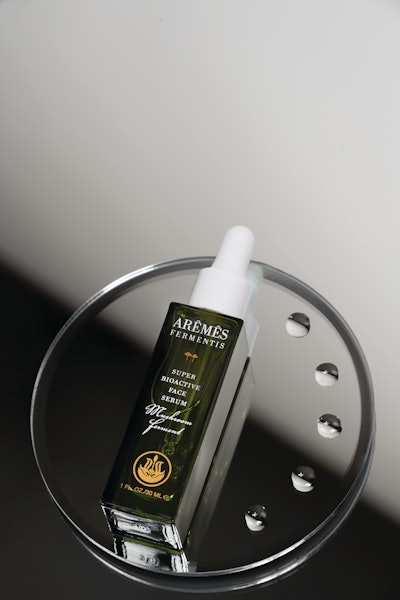 This serum lives up to its name, packed with super bioactive metabolites extracted from a host of mushrooms, including reishi, snow, chaga and shiitaki mushroom ferment. This nutrient powerhouse utilizes the power of fermented mushroom metabolites to penetrate deep beneath the skin where extracellular matrices are produced, delivering its restorative ingredients to the skin's source of regeneration. As a result, it provides powerful hydration, moisturization, brightening, protection, restoration and nutrition to revitalize and restore skin's radiance and youthful appearance.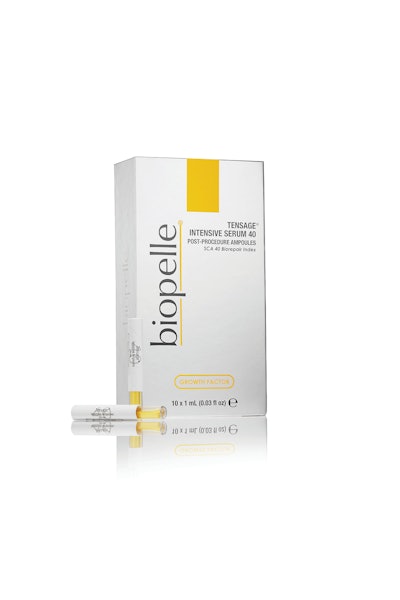 This award-winning intensive serum features snail mucin at the top of its list of ingredients, providing fast, visible improvement in the appearance of aging, lackluster skin in as little as 24 hours. Featuring Biopelle's exclusive SCA Biorepair Growth Factor Technology, which contains growth factors, glycoproteins and antioxidants, this is no garden variety serum. The powerful reparative benefits are clinically proven to improve multiple signs of aging, including the appearance of fine lines and wrinkles, skin elasticity, texture, tone and luminosity, as well as the appearance of hyperpigmentation. It is also great for using post-procedure to shorten healing time, reduce negative side effects and optimize treatment results.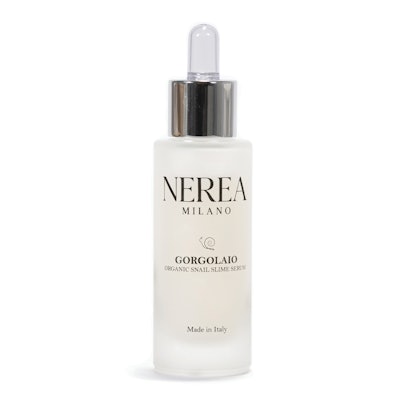 Nerea Milano's flagship ingredient is their Enzymatic Snail Secretion Filtrate Extract, with the brand featuring an entire line of snail slime products. The combination of their bestselling Gorgolaio Snail Slime Serum and Spirale Snail Slime Cream make for one incredible duo that adds a potent dose of snail mucin to your skin care regimen. A genuine powerhouse when it comes to taking skin cell turnover to the next level, this snail slime duo is packed with antioxidants, peptides, collagen, HA and retinol, among other revitalizing compounds to nourish, revitalize and provide long-lasting hydration. Enhancing skin cell turnover while reducing collagen loss, this snail slime skin care soothes, enhances firmness and leaves skin radiant and youthful. nereamilano.com