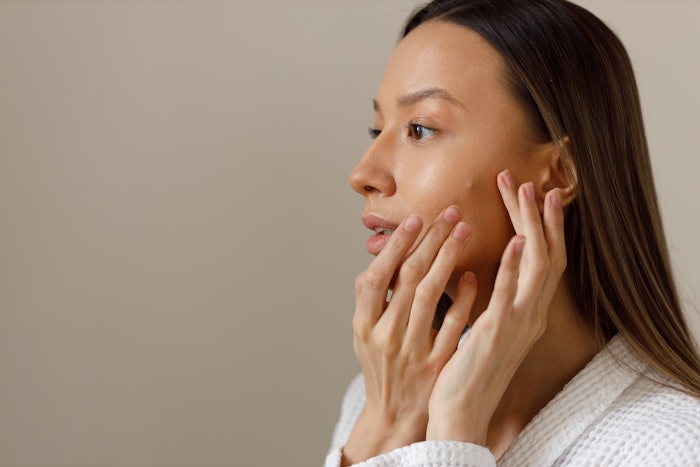 primipil - stock.adobe.com
An All-Out Attack on Acne
As someone who dealt with acne as a teenager and still do as an adult, I have a particularly special place in my heart for skin care that takes attacking acne as seriously as I do. This is a war and I need to know my soldiers are up to the task of launching a full-scale attack against a foe of this calibur, one that covers every angle and possible weak spot they could use to their advantage. I would bet most patients feel the same way when it comes to this relentless enemy. In my interview with Dr. Carl Thornfeldt (pg. 32), he discusses his own significant struggles with chronic skin conditions and the toll they took on him during childhood, as well as his determination to help his own patients avoid the same negative experience. Whether it's mild acne or something much worse, a solid plan of attack requires an arsenal of weapons designed to approach the problem from more than one angle. I have curated such an arsenal below. Here's my version of an "All-Out Attack on Acne" essentials pack every skin warrior should carry into battle.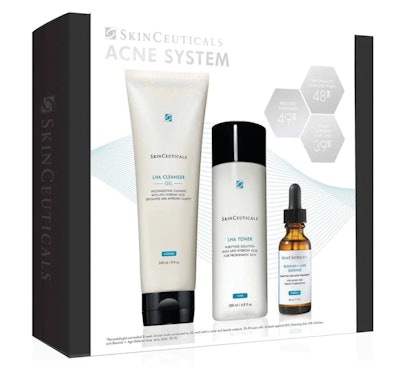 This simple, three-step regimen is specifically formulated to treat adult acne and proven to reduce sebum and the appearance of fine lines. As an adult who deals with acne, I appreciate products that make that differentiation. As such, it not only treats adult acne, the trio works synergistically to repair the visible damage caused by blemishes and aging. The LHA Cleansing Gel, containing LHA, glycolic acid and salicylic acid, unclogs pores, smooths rough skin and brightens complexion. The LHA Toner gently exfoliates, removing any excess residue and dead cells to decongest pores. Lastly, the Blemish + Age Defense oilfree serum is targeted to prevent new acne from forming, reduce blotchiness and improve fine lines and wrinkles.

The spot treatment is formulated to specifically target acne lesions. In addition to a good acne skin care regimen, having a spot treatment in your arsenal is another essential tool for any good acne kit. This impressive gel reduces redness and blemish size in record time, while also killing bacteria and yeast linked to acne. A clinical study cited by Epionce showed that in one day of use, Purifying Spot Gel reduced redness by 81.8%, elevation of acne lesions by 72.7% and the diameter by 36.4%, outperforming the competing prescription product.
A potent mask to complete the perfect acne attack kit that detoxifies and exfoliates skin while specifically targeting acne congestion. The mask detoxifies the skin, relieving acne congestion, and prevents future acne using bamboo charcoal and kaolin clay. Bamboo charcoal helps remove toxins while also reducing bacteria in the skin, and kaolin clay absorbs excess sebum and draws out impurities to prevent pore clogging without irritating skin. Lactobionic acid provides gentle exfoliation for compromised skin, as well as hydration and protection against free radicals, while lactic acid exfoliates, hydrates and brightens. To complete this powerful blend, olive squalene decreases TEWL and enhances the skin barrier to heal skin.