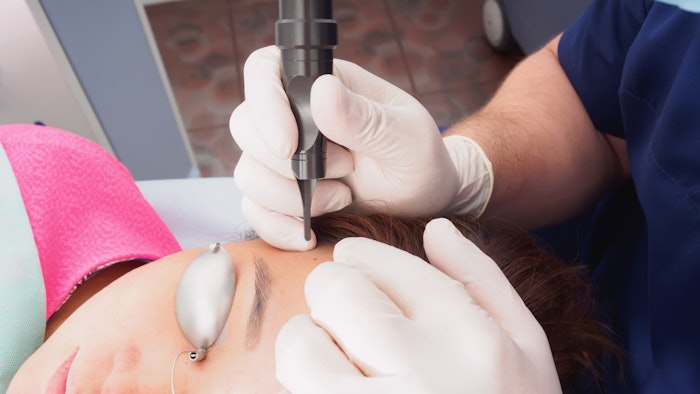 Though the technology is already in use in medical practices across the country, a new indication for the J-Plasma from Apyx Medical (formerly Bovie Medical) may be coming soon. In the past year, Lasers in Surgery and Medicine has published three studies on the use of the helium plasma-based device for skin resurfacing. The research was spurred by the growing off-label use of the device in plastic surgery centers.
"We kind of went in reverse order," explains J. David Holcomb, MD, facial plastic and reconstructive surgeon and co-author of the studies. "In an ideal world, you would do animal studies and then human studies. But because this device was already FDA-approved—but not for dermal resurfacing—the company wanted to go back and start with animal studies."
When Apyx learned that physicians, including Joseph B. DeLozier III, MD, FACS, had been using the J-Plasma for dermal resurfacing with good outcomes for years, they reached out to Dr. Holcomb based on his earlier research on and work with the Portrait PSR (now Neogen PSR) nitrogen plasma device. Accordingly, the first study—a porcine study published on October 6, 2019—was designed to compare the outcomes and mechanisms of action of the J-Plasma vs. Neogen.
Continue reading about Helium Plasma Resurfacing in our Digital Magazine...
Inga Hansen is the managing editor of MedEsthetics.