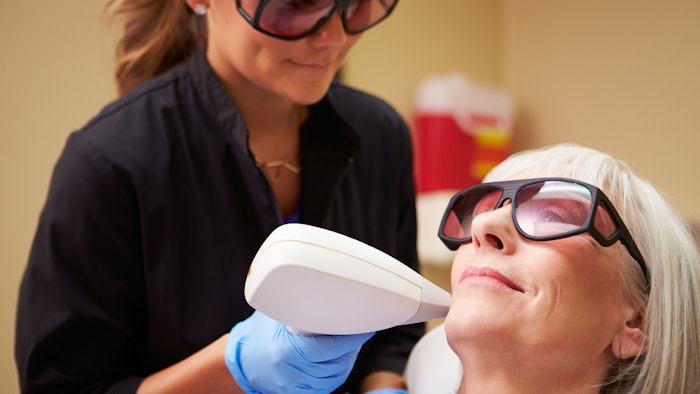 The risk of laser plumes, a hot topic in the early 2000s, has again come to the forefront as a result of the coronavirus pandemic. In October 2002, Jerome M. Gardner, MD, et al, published a groundbreaking study in the Archives of Dermatology, showing that laser plume from a CO2 laser could transmit papillomavirus DNA. The question in recent months has been, can it also transmit the coronavirus?
"With human papillomavirus, the virus is right there on the skin surface, and you can see it when you're treating," says Bruce Katz, MD, of Juva Skin & Laser in New York City and co-author of "Plume Effect of Fractional Radiofrequency Versus Laser Resurfacing: Considerations in the COVID-19 Pandemic" (Lasers in Surgery and Medicine (LSM), November 8, 2020). "We don't know yet whether the coronavirus is necessarily in the skin. But it is in the blood; it is in aerosols. So, until we have a definitive answer, we have to assume it is in skin tissue as well and take precautions."
The devices that pose a risk of transmission include CO2 lasers, Er:YAG lasers and tattoo removal lasers. Practitioners should protect themselves from exposure with surgical masks and face shields. The LSM study also reinforced the need for smoke evacuators to remove plume particles from the air. The addition of the smoke evacuator during Er:YAG laser treatment demonstrated a 50% reduction in both particles per second recorded in the treatment area as well as all particle sizes.
Continue Reading in our Digital Magazine...
Inga Hansen is the managing editor of MedEsthetics.