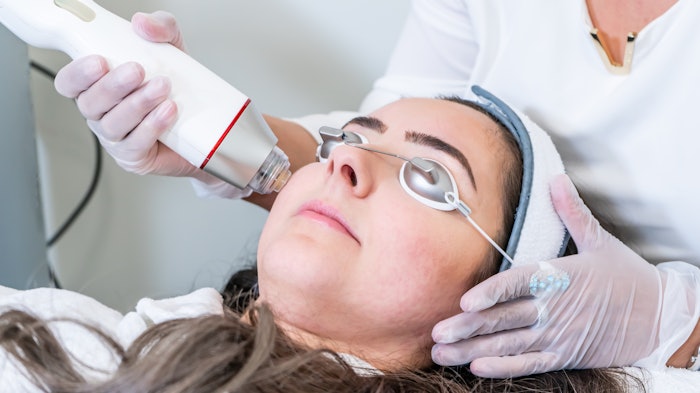 Researchers set to review higher-quality evidence supporting radiofrequency microneedling (RFMN) and the dermatologic conditions that it can treat to better clarify how this treatment compares with other energy-based devices. Their findings were published in the Journal of Dermatologic Surgery (June 2021). 
Related: RF-based Intralesional Microneedle for Periorbital Syringomas
The authors conducted a search in MEDLINE and EMBASE from inception to May 13, 2020, using the terms "radiofrequency microneedling," "fractional radiofrequency," radiofrequency needling" or "radiofrequency percutaneous collagen induction." They identified 42 studies that fit the specific criteria of being randomized, split-body or blinded studies with original data on humans. There were 14 studies for skin rejuvenation, seven for acne scars, six for acne vulgaris, five each for striae and axillary hyperhidrosis, two for melasma and one each for rosacea, cellulite and androgenetic alopecia. 
Related: No Added Risk with Combination RF Microneedling and Injectables
From the included studies, the authors determined that RFMN is an effective intervention that can be used repeatedly and safely in combination with other treatment modalities and in individuals with darker skin phototypes. RFMN-induced dermal remodeling and neocollagenesis are slow and progressive treatments, but they continue to improve six months after treatment.