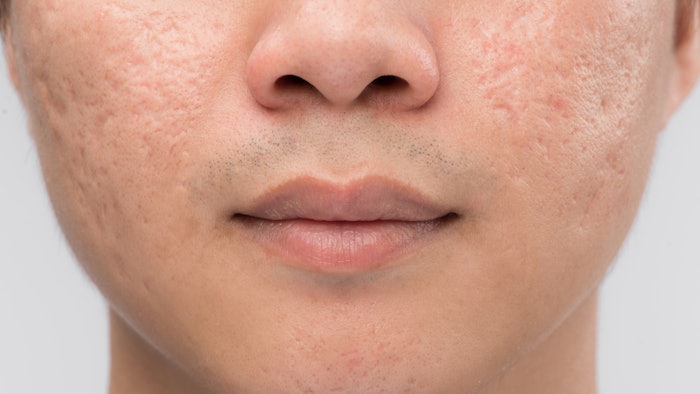 When assessing microneedling as a treatment option for acne scars, researchers found that it was a safe and effective option. They published their findings in the Journal of Cosmetic Dermatology (October 2021). 
Related: Micro-Plasma RF vs. RF Microneedling for Acne Scars
Researchers evaluated a total of 22 patients (18 female and 4 males) regarding the appearance of facial acne scarring. Acne scars were assessed via the Acne Scar Assessment Scale (ASAS) and the Goodman and Baron acne scar. These assessments were carried out before and after patients received two to three treatments. There was also a post-interventional report that covered the development of side reactions, adverse events and patient-reported outcomes.
Related: Ablative Fractional Q-switched 1,064 nm Laser for Acne Scars
When compared to baseline, the mean ASAS value improved significantly. When assessed by independent raters and patients, the ASAS value improved on average by 1.41 and 1.46, respectively. For the patients who received a total of three treatments, a statistically significant mean improvement in ASAS value was reported compared to baseline (1.35 and 1.66). There were no adverse events reported, and the severity and rate of side effects decreased over the course of the study.
The authors concluded that microneedling proved to be a safe and effective option in significantly reducing the appearance of acne scars while showing high patient satisfaction.