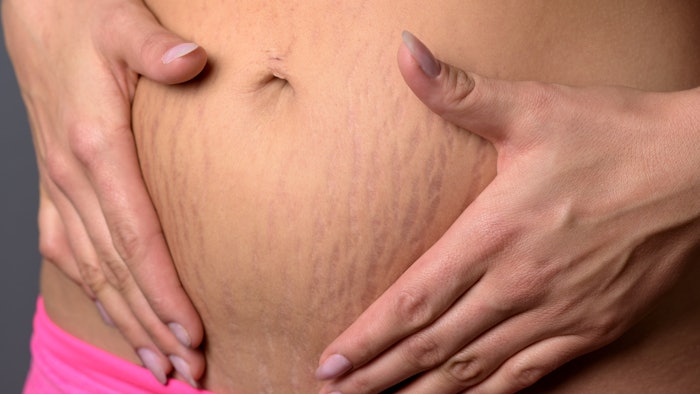 Through the use of three-dimensional (3D) imaging and reflectance confocal micrsocopy (RCM), researchers evaluated the use of a picosecond laser (PSL) for the treatment of striae distensae (SD) as well as the in vivo morphological variations after the treatment to better understand how the treatment works. The study, published in Lasers in Surgery and Medicine (October 2021) confirmed the safety and efficacy of PSL for the treatment of SD. 
Related: C02 Laser vs. Carboxytherapy for Striae Distensae
Researchers treated a total of 27 patients with four monthly sessions of PSL. The clinical improvement of the treatment was evaluated through a blinded evaluation performed by two independent dermatologists, Global Assessment Improvement Scale (GAIS), patients' satisfaction, 3D imaging and RCM assesments. Each of these assessments were taken at baseline and six months after the final laser session. 
Related: Safe and Effective Treatment for Striae Alaba in Skin of Color
SD improvement was observed in 81.4% of patients, according to GAIS, but only 66.6% of patients reported subjective improvement and satisfaction after treatment. The 3D imaging revealed a significant improvement in terms of skin texture and mean SD depth. RCM highlighted collagen remodeling and the appearance of new dermal papillae in all of the treated SD compared with baseline.