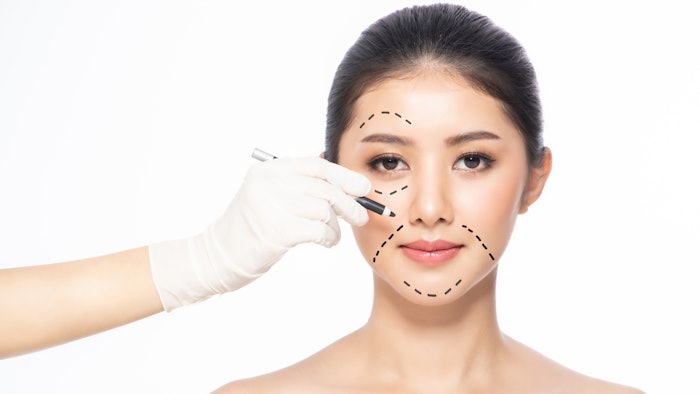 In a recent study, GlobalData named South Korea as the fastest growing aesthetics market in Asia-Pacific (APAC). The country is expected to retain its position in the future due to continuous innovation, growing demand for beauty and increased spending on aesthetic enhancement. 
The research revealed that South Korea's aesthetic device market, which made up 11% of the APAC in 2021, is expected to grow at a compound annual growth rate of 7% between 2022 and 2030. 
Related: Body Fat Reduction Global Market Forecast Through 2028
"In South Korea, external appearance is considered very important to attain societal and professional success, and this creates pressure on both women and men to transform their physical appearance," said Ayshi Ganguly, medical devices analyst at GlobalData. "The demand for affordable and quality cosmetic procedures and products is leading to advancements in this field."
Physiognomy, social media and K-pop are also key drivers in South Korea's aesthetic markets. It was reported that eyelid surgery and rhinoplasty are among the most common procedures performed in Korea.