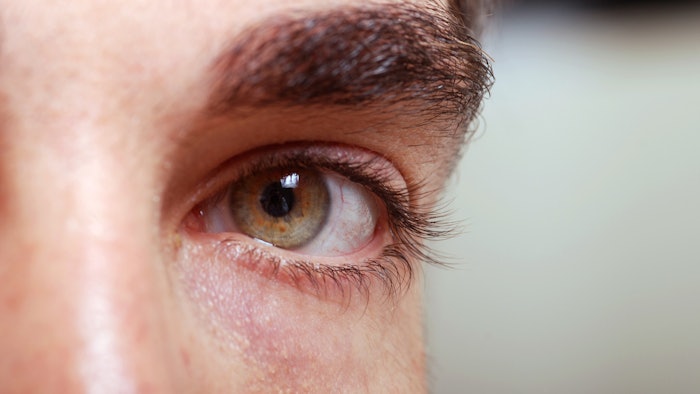 A group of physicians in the UK, Israel and the U.S. published a paper in the Aesthetic Surgery journal (online September 5, 2020) to highlight the risk of dermal filler migration to the orbit.
Shirin Hamed-Azzam, MD, et al, highlighted the increased use of fillers leading to new types of filler-related complications in their retrospective study of seven cases where dermal filler injected in the face migrated to the orbit. There were six females and one male, with an age range of 42 to 67 years. Four out of seven patients underwent orbitotomy surgery, one patient underwent lacrimal surgery, one patient had strabismus surgery and one patient was treated with hyaluronidase injections. All patients have remained stable postoperatively.
"Orbital complications secondary to migrated filler may occur long after the initial procedure. Since the site of the complication is distant from the injection site, patients and physicians may not immediately make the connection," they wrote. "Furthermore, this may lead to unnecessary examinations and a delay in diagnosis while looking for standard orbital masses. Thus, dermal fillers should be considered in the differential diagnosis of patients presenting with new onset orbital masses."
View the retrospective study here.