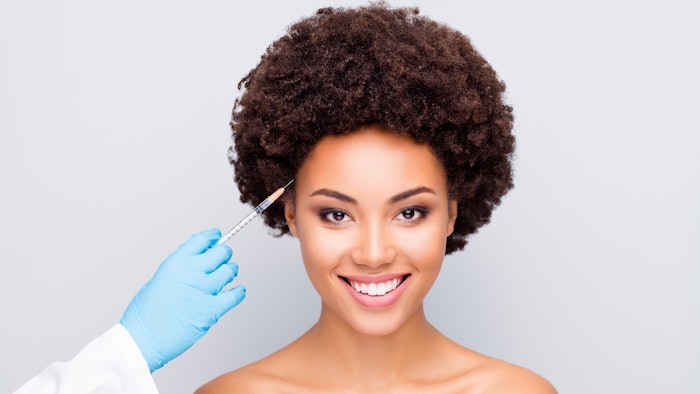 With the understanding that a person's physical appearance can significantly impact their quality of life, attitude and mental state, researchers examined whether and how botulinum toxin type A (BoNT A) treatments affect patients' quality of life and mental state. Upon examining the data they collected, the researchers found that BoNT A Treatment could be an important way to improve social behavior and socialization in individuals. 
Related: Adverse Childhood Experiences Drive Postoperative Dissatisfaction
The data that was collected for this study (published in the Journal of Cosmetic Dermatology, November 2021), was culled from 11 questionnaires that were filled out by 83 individuals who underwent BoNT A treatment. Of the participants (mean age of 48 years), 95% were female and 5% were male. 
The questionnaires revealed that treatment with BoNT A improved the patients' social and psychological behavior, as well as their opinion regarding their appearance. This effect developed within one month following completion of the treatment. The effect was higher in patients' social behavior and was better in patients aged 40-49 years compared to those aged <40 and ≥49 years. 
Related: Cosmetic Patient Evaluation in a Time of Zoom and Selfies
The authors concluded that BoNT A treatment could be used as an option to improve the social behavior and socialization of individuals by raising their psychological levels and self-esteem.