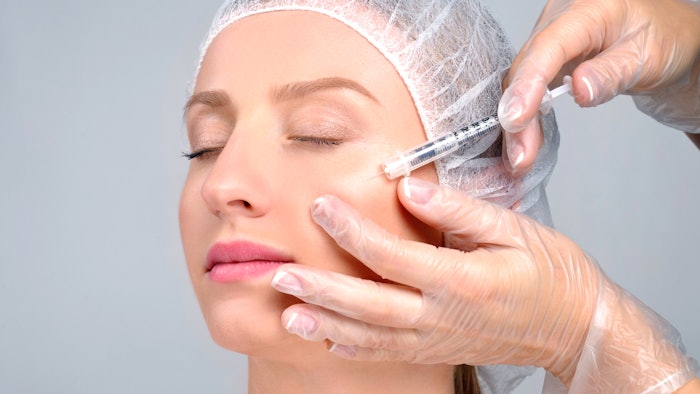 The use of hyaluronic acid (HA) fillers to replace lost volume in the midface has become an increasingly popular treatment in aesthetic medicine. Injecting the midface can improve the appearance of the entire face through revolumization, lifting and nonsurgical repositioning of tissue, but it does require a customized approach and a through understanding of both anatomy and the properties of the growing range of HA fillers available.
Related: HA Fillers for Midface Rejuvenation Show Two-Year Longevity
To that end, aesthetic medicine specialists Patrick Trevidic, MD, et al, published "Injection Guidelines for Treating Midface Volume Deficiency With Hyaluronic Acid Fillers: The ATP Approach (Anatomy, Techniques, Products)" available as an early view paper in the Aesthetic Surgery Journal (January 17, 2022).
Related: Variations of the Angular Artery in the Midface
The article provides an extensive anatomical description of the midface including the usual course and depth of vascular structures circulating nearby, and presents a multilayer treatment algorithm that can be adapted to specific patient attributes and concerns (including age, gender, skin type and morphology). In addition, the authors discuss filler properties and how to select the correct product(s) to create deep structural support and preserve natural dynamic movement.