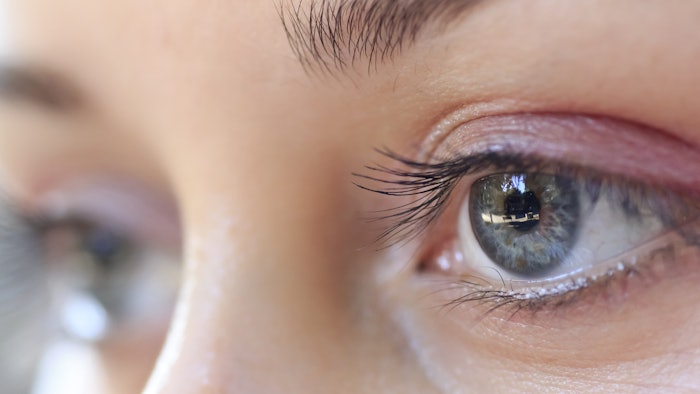 The most serious dermal filler-related complications—ophthalmic artery occlusion (OAO) and retinal artery occlusion (RAO)—have poor long-term outcomes, necessitating a strong focus on prevention vs. treatment, say researchers Yun Jeong Lee, MD, and Se Joon Woo, MD, PhD.
Related: Rates of Vascular Occlusion Based on Experience and Injection Device
For their study, "Long-term Outcomes of Ophthalmic and Retinal Artery Occlusion After Cosmetic Facial Filler Injection," published in the February 2022 issue of the Aesthetic Surgery Journal, they sought to analyze the long-term visual outcomes and complications of cosmetic facial filler–related OAO and RAO.
The single-center, retrospective case series included 17 eyes (total of 16 filler-related OAO or RAO patients) with a follow-up period of one year or longer to assess the best-corrected visual acuity (BCVA) and long-term complications.
Related: Crest Injection Technique in Glabella May Reduce Risk of Occlusion
The mean age of the patients at diagnosis was 31.7 [9.7] years (all the patients were female). The mean follow-up period was 5.4 [2.4] years. The mean BCVA was 2.34 and 2.41 logMAR at the initial and final visits, respectively, indicating sustained long-term visual impairment.
Ocular complications included retinal atrophy and degeneration (100.0%), optic atrophy and blindness (no light perception) (82.4%), strabismus (80.0%), retinal fibrous membrane (68.8%), posterior synechiae (35.3%), neovascularization (29.4%), iris atrophy and cataract (23.5%), corneal opacity and phthisis bulbi (17.6%), visual field defect and iris defect (11.8%), ophthalmoplegia (7.7%) and pupillary block (5.9%). One quarter of patients (25%) also had extraocular complications of brain infarction and depression; skin necrosis was found in 13.3% of patients.
Related: Reducing the Risk of HA Filler-induced Vascular Complications
The authors found that filler-related OAO or RAO resulted in long-term poor visual outcome, and most of the patients experienced irreversible visual impairment with no light perception despite various treatments. Thus, they encourage a stronger emphasis on prevention than treatment.