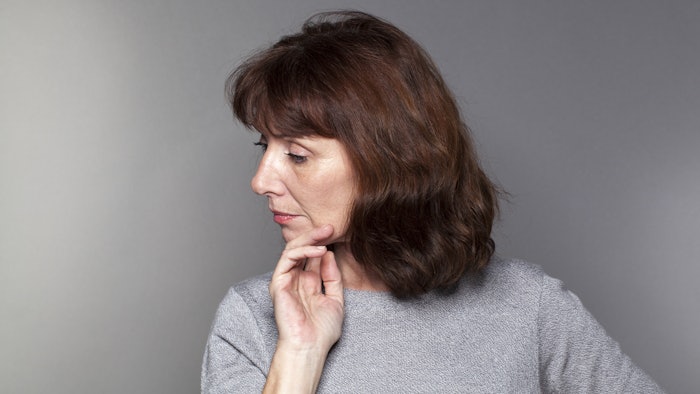 A systematic review on impact of botulinum toxin type A (BoNTA) injection into the masticatory muscles on mandibular bone found that the majority of available evidence suggests BoNTA injection results in bony change.
Related: BTX-A and Bone Loss: Minimizing the Risks
For the study, published in the Journal of Oral Rehabilitation (March 29, 2022), researchers from the Uniformed Services University of the Health Sciences, searched PubMed, Embase, Ovid, CINAHL and Web of Science for human studies that used computed tomography (CT) and cone beam CT (CBCT) to assess mandibular bone after injection of BoNTA.
They identified seven eligible studies, five of which reported significant bony changes to one or more areas of the mandible. The most frequently affected areas included the condylar head, coronoid process and ramus. The most frequent changes were decreased bone volume, cortical thickness and cortical and trabecular density.
Related: Hyaluronic Acid Fillers May Cause Bone Resorption
Due to the limited number of studies with a small sample size, and the quality of the included studies, which was categorized as very low, the authors noted that further study is required to confirm a dose-dependence effect and the impact of gender and age. They encouraged high-quality trials that utilize a combination of software analysis and radiologist review, with longer-term follow-up to monitor for persistence of bony effect and clinical significance.