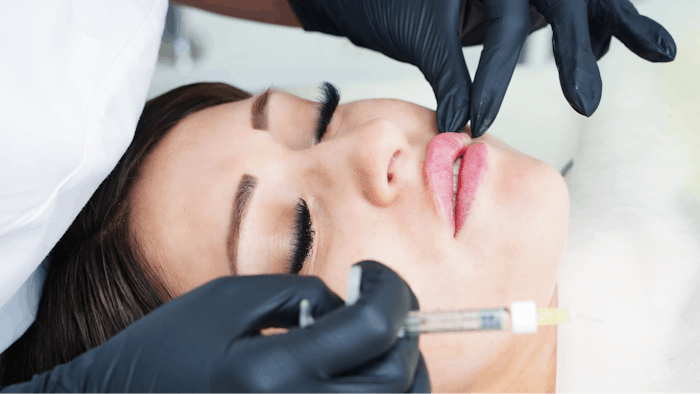 A lip flip is a lip injection that uses Botox to add volume to lips in a way that looks more subtle and natural. The technique is dominating Tik Tok, with the lip flip hashtag receiving 224 million views as of January 2023.
The second most popular hashtag related to the procedure is lip flip results, meaning consumers are intrigued to know if the procedure really works and if it is worth trying.
Related: The Benefits and Risks of Lip Blushing
What is a Lip Flip?
A lip flip involves injecting Botox above the upper lip at the center, near the Cupid's bow, to temporarily relax the muscles, which causes the upper part of the lip inside the mouth to flip upward and outward. It is intended to create fuller and plumper lips in a natural-looking way. Most patients notice the effects within a few days of treatment, with full results in about one week.
The non-surgical option could be ideal for clients whose upper lips turn in or lift when they smile, also known as a gummy smile. Since the injection uses Botox, the effects will wear off quicker than fillers, and unlike lip augmentation, a lip flip can't be undone.
Lip flips are considered generally safe and predictable with a low risk of complications. There are few side effects to a lip flip beyond the typical Botox recovery. The lips may be slightly swollen, sensitive or even numb, but it should go away within 24 hours. It is recommended to apply an ice pack to reduce inflammation, avoid wearing lip products for three days, refrain from sleeping facedown, avoid putting pressure on the lips and be careful while brushing teeth.