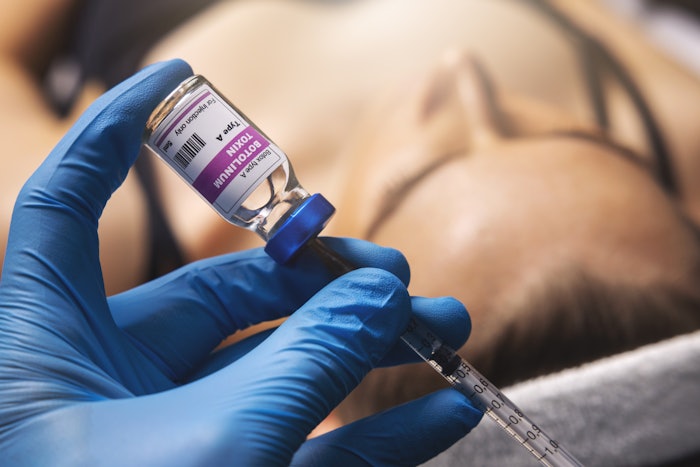 Celebrating 20 Years of FDA Approval
Throughout 2022, Allergan Aesthetics has been celebrating the 20th anniversary of the FDA approval for Botox Cosmetic (onabotulinumtoxinA).
In April and May, Allergan, the makers of Botox Cosmetic, unveiled its first ever art installation in New York City, Chicago and Los Angeles, immersing guests in a highly visual, interactive experience that takes them on a celebratory journey of self-affirmation. Exclusive Botox Cosmetic offerings were also made available to both new and loyal Botox Cosmetic patients, starting in April.
Botox's See Yourself Campaign
In September, Allergan unveiled its 25 chosen patients to participate in the latest iteration of the Botox Cosmetic's See Yourself campaign, which includes testimonial footage, before and after treatment interviews, behind the scenes footage, self-filmed treatment diaries, a new before and after series for YouTube and social first reels.
The patients featured in the testimonial footage were real Botox patients selected through an opening casting call in January 2022, which generated nearly 20,000 entries, according to a press release.
Related: Allergan Aesthetics Launches Double Point Promotion on JUVÉDERM Collection of Fillers
Carrie Strom, senior vice president, AbbVie and president, Global Allergan Aesthetics, said in a press release, "We were thrilled by the huge influx of responses we received to our open casting call in January of this year. It was moving to see how Botox Cosmetic continues to impact so many lives across the country."
Strom continued, "Our mission continues to be rooted in showing up authentically, sharing candid, sincere stories and content highlighting our real patients' reasons for getting treated and how they feel about treatment. At a time when people want transparency and honesty, we are giving them just that, real patients with real results."
Allergan x Tone Dermatology Celebrate Botox
Botox Cosmetic is the only FDA-approved neurotoxin for temporary improvement in three treatment areas: moderate to severe frown lines, crow's feet and forehead lines in adult patients. In a 2018 survey cited by Allergan, approximately 80% of physicians reported they use BOTOX Cosmetic when injecting a neurotoxin for themselves or family members.
Caroline Robinson, M.D., F.A.A.D., a board-certified dermatologist and owner of Tone Dermatology, predominantly uses Botox to treat frown lines, forehead lines and crow's feet.
"I predominantly use Botox because it has safe and predictable results," Robinson said. "The future is bright for Botox, and with Allergan leading the research, we are hoping to see further FDA approval for other treatment areas that are currently only approved for fillers."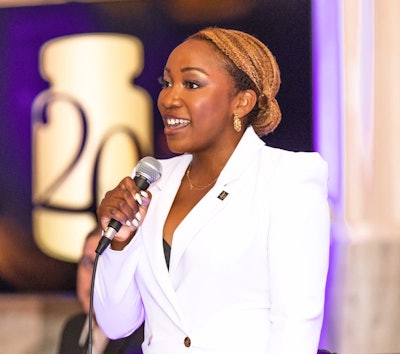 Tone Dermatology hosted the Chicago-based event celebrating Botox's anniversary and the See Yourself campaign. During the event, guests were treated to complimentary consultations by Robinson, and if qualified, received either Botox Cosmetic or Juvéderm fillers.
"This celebration is about reflecting on the people who helped make Botox Cosmetic a household name," Strom said in a press release. "We celebrate our customers, our colleagues and all the patients who have been a part of our success. We remain dedicated to Botox Cosmetic, the first product of its kind on the market. We are passionate about continuing to drive this market forward and our experienced team is working closely with healthcare providers to ensure we are delivering meaningful innovations that the market needs with our commitment to ongoing research."