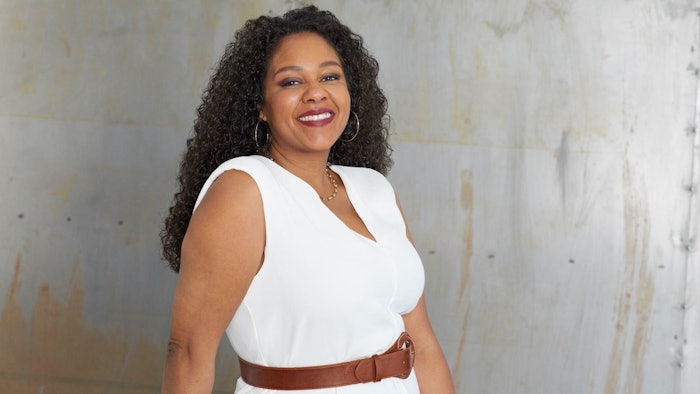 Photo courtesy of BOTOX Cosmetic
Allergan Aesthetics is revealing the new cast for their BOTOX Cosmetic' See Yourself campaign. After receiving almost 20,000 submissions for their first-ever open casting call, there have been 25 real patients, of all forms, genders, ethnicities and backgrounds, selected to participate in the campaign. 
The campaign will consist of a content series that captures inspiring and intimate accounts of people speaking candidly about how they see themselves and their motivation for being treated with BOTOX Cosmetic. 
Related: Allergan Aesthetics Celebrates 100 Million Syringes of JUVÉDERM
"We were thrilled by the huge influx of responses we received to our open casting call in January of this year," said Carrie Strom, senior vice president of AbbVie and president of Global Allergan Aesthetics. "It was moving to see how BOTOX Cosmetic continues to impact so many lives across the country. Our mission continues to be rooted in showing up authentically, sharing candid, sincere stories and content highlighting our real patients' reasons for getting treated and how they feel about treatment."
The newly released content includes testimonials, before and after treatment footage, behind the scenes videos, self-filmed treatment accounts, a new before and after series for YouTube and social media reels. The videos provide interviews with cast members, one before their BOTOX Cosmetic treatment and another 30 days post-treatment.
Related: Botox Cosmetic Celebrates 20 Years
"I am so happy BOTOX Cosmetic is helping to pull back the curtain on what the treatment experience is really like and answering key questions so many of my patients have," said Sherly Soleiman, M.D. "The reality is my patients don't want to see more models staring into the camera while striking a posh pose. They want to see people they can fully relate to because they have similar challenges, desires and hopes in life."
In addition to sharing their stories, the cast answered the 10 most common questions about BOTOX Cosmetic that people search online in a special content series that will appear online.