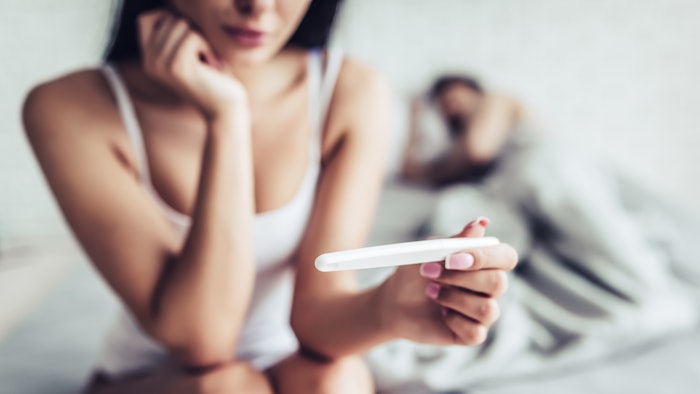 PRP for Infertility
Platelet-rich plasma (PRP) could increase pregnancy rates and improve the efficacy of in vitro fertilization (IVF), according to a study from Columbia University in New York City. The practice is gaining notoriety in clinical research for its promising results when used in conjunction with fertility treatments, specifically in vitro fertilization (IVF).
For fertility, PRP can re-awaken dormant cells and eggs inside the ovaries, allowing even menopausal women to become pregnant. When implementing PRP during IVF, a medical professional will draw the patient's blood and spin it in a centrifuge device to separate the platelet-rich plasma, which will be placed in the uterus before the embryo transfer in an effort to increase the patient's chances of pregnancy. Columbia's study found that pregnancy rates increased by 20%, and the school is now conducting a randomized trial in which half of the patients receive PRP before an embryo transfer.
According to Jenna Turocy, M.D., of Columbia University Fertility Center, the study has seen success specifically with people who have thin endometrial lining and those who have undergone several unsuccessful rounds of IVF.
The fertility services market is expected to grow by $8.3 billion globally by 2027, according to a report from Technavio. With about 19% of people of reproductive age experiencing fertility issues, according to the CDC, the potential new treatment could be a breakthrough for fertility clinics.
Rejuvenating Fertility Center (RFC) in New York City offers ovarian rejuvenation via PRP therapy. RFC's founder and medical director,  Zaher Merhi, M.D., claims that postmenopausal women still carry an average of 1,000 dormant eggs within their ovaries.
"Our primary goal is to help our patients to become pregnant with their own eggs," says Dr. Merhi. "Previously, a woman experiencing menopause or early menopause only had the option of accepting donor eggs via traditional in vitro fertilization (IVF). However, we're now seeing breakthrough studies with PRP therapy."
Lack of Randomized Trials
While the results have been promising, there is a lack of clinical data on the experimental fertility treatment. 
Molly Quinn, M.D., a reproductive endocrinologist at HRC Fertility in California, told HuffPost that she has concerns about the minimal amount of studies and randomized trials done on PRP, and she wouldn't offer it to patients outside of an IRB-approved investigational study.
Jason Franasiak, a reproductive endocrinologist at RMA New Jersey, is also hesitant about the lack of randomized trials. According to Franasiak, the clinic he works at completed a randomized control trial of young patients with poor ovarian response to test whether the use of PRP for ovarian injection might restore some of their ovarian function.
Franasiak reported that the results of trial showed no improvement in the number of mature eggs or chromosomally normal embryos. The doctor said with seemingly no benefit to the procedure, and because transvaginal injections into the ovaries are an invasive procedure, his clinic is not currently offering this treatment to patients. They are, however, working on a study of intrauterine PRP for endometrial insufficiency.