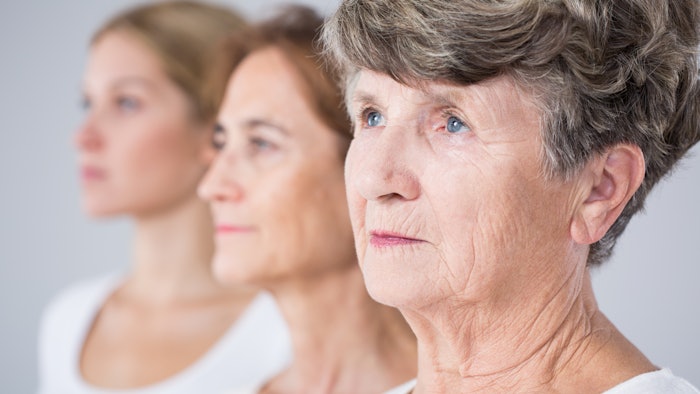 Senescent cells—cells that stop multiplying but don't die off and release chemicals that can trigger inflammation—are a culprit in several signs of aging, including arterial stiffness. For several years now, researchers have posited that it may be possible to target and destroy those cells, hence slowing the aging process.
Related: Sensing Epidermal Aging via Histone Variant H2A.J Biomarker
On December 10, 2021, Nature Aging published the outcomes of a study that showed that mice injected with a senolytic vaccine targeting glycoprotein nonmetastatic melanoma protein B (GPNMB) had improved normal and pathological phenotypes associated with aging and extended lifespan.
For "Senolytic vaccination improves normal and pathological age-related phenotypes and increases lifespan in progeroid mice," researchers Masayoshi Suda, et al, hypothesized that, because the GPNMB molecule is enriched in senescent cells (seno-antigen), targeting this molecule may reduce senescent cells in the body.
Related: Aging Out: Telomere Shortening, Cell Senescence Reversed by Hyperbaric Oxygen Therapy
As reported by The Japan Times, the vaccine enables the body to create antibodies that attach themselves to senescent cells, which are removed by white blood cells that adhere to the antibodies.
When the team administered the vaccine to mice with arterial stiffening, many accumulated senescent cells were removed and areas affected by the disease shrank. When administered to aged mice, their frailty progression was slower than that of unvaccinated mice.