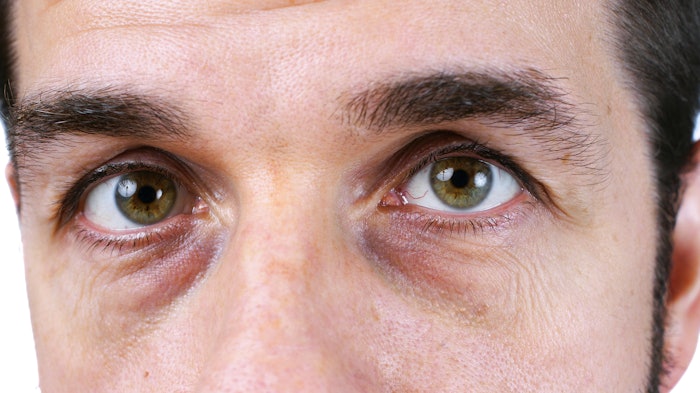 Carboxytherapy with a low flow rate offers the same outcomes with a lower rate of adverse events than treatment with a higher flow rate, according to the outcomes of a study by Ossama Hussein Roshdy, MD, et al, published in the Journal of Cosmetic Dermatology (December 31, 2021).
Related: Hyaluronic Acid Injections for Undereye Circles
The randomized comparative study included 80 patients with infraorbital dark circles, who were divided into two equal groups: Group A received carboxytherapy at a flow rate of 30 ml/min, and group B received carboxytherapy at a flow rate of 60 ml/min. Patients received weekly sessions for six weeks with treatment response evaluated six weeks after the last treatment session.
Related: Phenylethyl Resorcinol Diminishes Undereye Circles
Both treatment groups showed significant improvement of their dark circles with no significant difference in the treatment response between the two groups. The number of side effects was significantly higher in the group receiving CO2 at a flow rate of 60 ml/min, though there was no significant difference in overall post-treatment patient satisfaction.
Related: High G' Filler for Technique for Tear Trough Deformities
The authors determined that carboxytherapy is an effective therapeutic modality for infraorbital dark circles, and lower flow rates achieve therapeutic responses similar to higher flow rates but with fewer side effects.