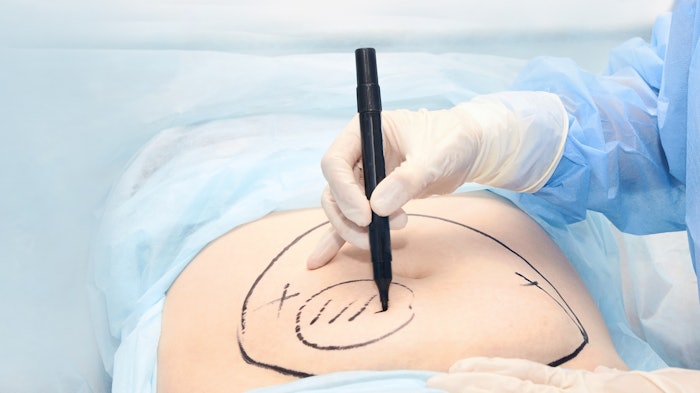 Decrease Postoperative Bleeding After Liposculpture
Intravenous tranexamic acid can be a good therapeutic choice to implement in liposculpture procedures to decrease postoperative bleeding, according to a study published in the September 2022 issue of Plastic and Reconstructive Surgery.
The study, conducted by Alfredo E. Hoyos, M.D., et. al, evaluated the amount of postoperative bleeding among 147 patients categorized into three groups: intravenous (one gram of tranexamic acid), subcutaneous (one gram of tranexamic acid) and placebo (normal saline).
Related: How To Reduce Risks and Achieve Optimal Lipsocution Outcomes
Positive Results
Results found the intravenous intervention group to have a greater hemoglobin level than the other two groups on both the first postoperative day and the fifth postoperative day. There were no statistical differences in hemoglobin values between the placebo and the subcutaneous intervention groups.
The study concluded that the preoperative use of intravenous tranexamic acid not only decreases the bleeding rate after liposuction procedures but also allows greater lipoaspirate volumes when performing high-definition liposculpture. The authors noted that further studies are required to support the effectiveness of tranexamic acid within the infiltration solution.