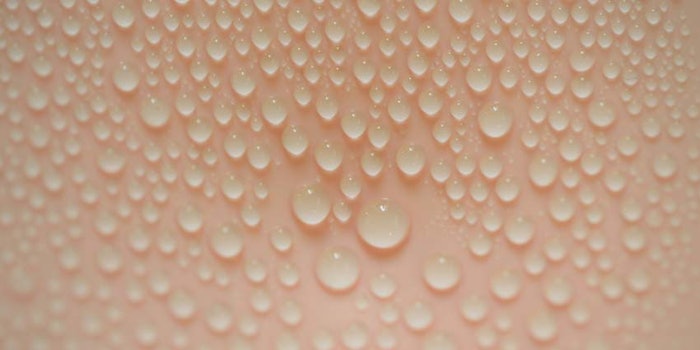 Research from the Perelman School of Medicine, University of Pennsylvania, published in Science has uncovered how the immune system could be targeted to find therapies for lipid disorders and diseases such as eczema.
Here, a mouse model based on this approach was used to reverse obesity by sweating out fat through the skin.
The U Penn Study
According to Penn Medicine News, mice initially were injected with thymic stromal lymphopoietin (TSLP) cytokine in attempt to correct Type 2 diabetes. After four weeks of treatment, TSLP not only improved their diabetes risk but significantly reversed their obese condition (dropping from 45 g down to a healthy 25 g, in 28 days).
To explain the weight loss, Taku Kambayashi, M.D., Ph.D., associate professor of Pathology and Laboratory Medicine at Penn—who led the study alongside fourth-year medical student Ruth Choa, Ph.D.—assumed the TSLP was sickening the mice and reducing their appetites. However, his group found the TSLP-treated mice were actually eating 20 to 30 percent more and had similar energy expenditures, base metabolic rates and activity levels, compared with their non-treated counterparts.
Kambayashi then recalled an observation he had previously ignored. "When I looked at the coats of the TSLP-treated mice, I noticed that they glistened in the light. I always knew exactly which mice had been treated, because they were so much shinier than the others," he said.
'We believe we are the first group to show a non-hormonal way to induce [fat loss], highlighting an unexpected role for the body's immune system.'
He hypothesized the greasy hair was a sign that the mice were "sweating" out fat from their skin. Upon closer examination, the researchers discovered TSLP stimulated the immune system to release lipids through their skin's oil-producing sebaceous glands.
"This was a completely unforeseen finding, but we've demonstrated that fat loss can be achieved by secreting calories from the skin in the form of energy-rich sebum," said Kambayashi. "We believe that we are the first group to show a non-hormonal way to induce this process, highlighting an unexpected role for the body's immune system."
To examine whether TSLP could potentially play a role in the control of oil secretion in humans, the researchers then examined TSLP and a panel of 18 sebaceous gland-associated genes in a publicly available dataset. This revealed that TSLP expression is significantly and positively correlated with sebaceous gland gene expression in healthy human skin.
[update] Implications in Humans
While the results might seem like a cure for obesity, Medical News Today reports there are major differences in the way humans and mice produce sebum. Further, Kambayashi does not believe humans can control their weight by sebum regulation. He sees the process as a potential target to find interventions to reverse obesity and lipid disorders.
On a larger scale, the discovery could inspire treatments that work via the immune system. Specific to skin, the researchers plan to investigate how TSLP-activated T cells encourage sebaceous glands to increase sebum production, Medical News Today reports. This could yield to insights in skin diseases such as eczema, although this concept is hypothetical for now.
See related: Beauty Accelerate Virtual; Formulating Clinical Efficacy