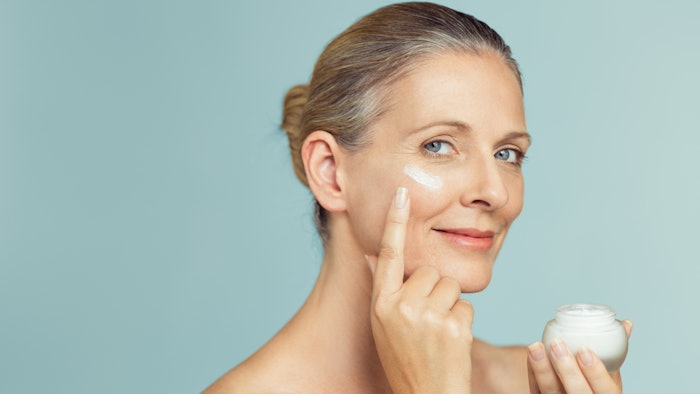 A study from Unilever R&D, published in the International Journal of Cosmetic Science (December 27, 2021) showed synergistic effects of 4-hexylresorcinol (4-HR) and niacinamide in boosting anti-melanogenic efficacy in-vitro and established the in-vivo efficacy and safety of the combination topical in a human trial.
Related: Ingredient Spotlight: Niacinamide
Rezwan Shariff, et al, treated primary human epidermal melanocytes and 3D pigmented skin equivalents with 4-HR, niacinamide and a combination 4-HR and niacinamide topical for their effect on pigmentation. This was followed by a randomized double-blind, split-face clinical study in Chinese subjects comparing the effects of 4-HR, niacinamide or combination on skin tone, hyperpigmentation, fine lines and wrinkles, hydration and skin firmness, each of which were measured for a 12-week study period.
Related: [Acne] Niacinamide Enhances Efficacy of Benzoyl Peroxide
The in-vitro tyrosinase enzyme activity studies showed that 4-HR is a potent tyrosinase inhibitors. The combination of 4-HR and niacinamide showed a synergistic reduction in melanin production in cultured melanocytes and lightened the 3D skin equivalent model.
In both the in-vitro studies and the human trial, the combination of 4-HR and niacinamide showed significantly improved efficacy over niacinamide alone on hyperpigmentation spots, the visual appearance of fine lines and wrinkles in the crow's feet and perioral area and increased skin firmness, with no product-related adverse events.
Related: Most-used Actives for Sensitive Skin Formulas
The authors noted that the combination formulation delivered superior skin tone and anti-aging benefits with no adverse events and proposed that the combination of 4-HR and niacinamide may provide an additional treatment option (beyond hydroquinone and retinoids) for hyperpigmentation and visible signs of skin aging.