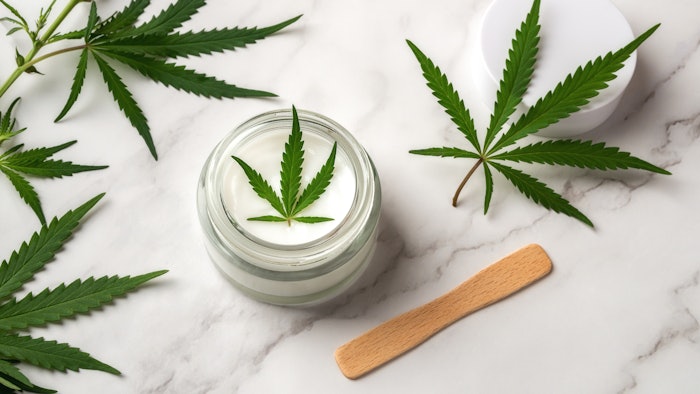 Consumers are interested in medical cannabis products (MCPs), especially for the treatment of inflammatory skin conditions, according to the outcomes of a survey of dermatology patients, published in the January 2022 issue of the Journal of Drugs in Dermatology. 
Related: 12 Beauty and Health Uses for CBD: Amway Reviews the Evidence
Researchers at the George Washington University School of Medicine and Health Sciences and the University of Maryland emailed a survey via SurveyMonkey to adult users of their rewards panel asking about usage patterns and beliefs regarding MCPs to treat dermatologic conditions. There were 700 survey invitations sent out with 504 being completed (72% response rate).
Of the respondents, 17.6% reported they had used an over-the-counter (OTC) cannabis product without dermatologist recommendation to treat a skin condition. The most common reasons for usage included acne (28.4%) and psoriasis (26.1%). Of the respondents who had seen a dermatologist for their skin concerns, 15.3% used an OTC product containing cannabis to treat a skin condition. The most common conditions treated were psoriasis (32%) and rosacea (30%).
Another 7.8% used an MCP which required a Department of Health-approved card per their dermatologist's recommendations for skin conditions—most commonly acne (68%) and psoriasis (28%)—and 11.8% of respondents shared that they were not comfortable seeing a dermatologist who recommended MCPs. 
Related: Scientists Discover Origins of Eczema and Psoriasis
The authors noted that while this study was limited due to small sample size and selection bias, they were able to conclude that consumers are interested in and are using MCPs for dermatologic indications and recommended targeted education for dermatologists.