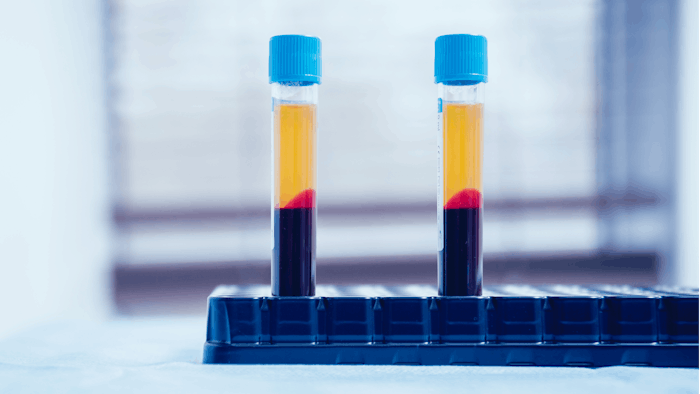 A study conducted in May 2022 found platelet-rich plasma (PRP) to be more effective than carboxytherapy when treating periorbital dark circles (PODC). PRP showed a significantly better response, shorter downtime and tolerable side effects compared to carboxytherapy.
The study was published by Samar M. El-Tahlawi, et al., in the Journal of Cosmetic Dermatology.
Related: RxBIO Releases NeoGen Plasma Skin Rejuvenation System in United States
A split-face study of 23 patients with PODC was conducted with PRP on the right side and carboxytherapy on the left side. Patients received one session per week for four weeks and a final follow-up evaluation was done three months after the last session by clinical and histopathological assessment.
Reduction in area percent of melanin after PRP injections showed 46.6% improvement, while carboxytherapy only showed 14.3% improvement. While both treatments can be effective, the present study suggests that PRP is more effective and tolerable than carboxytherapy when treating PODC.