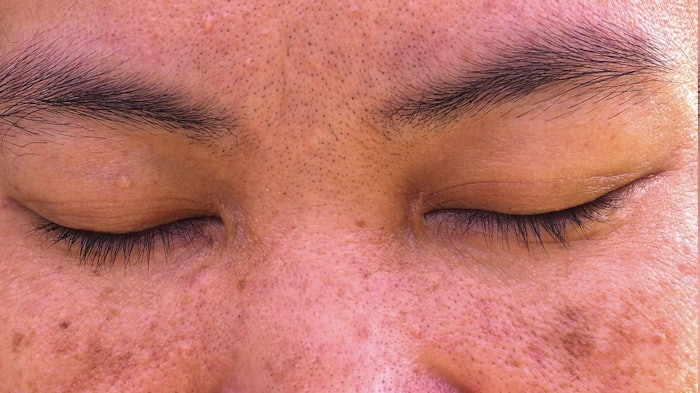 Does platelet-rich plasma (PRP) have a role in the treatment of melasma? This is the question researchers Rashmi Sarkar, MD, FAMS, and Meghna Gupta, MD, DNB, sought to answer with their review of published evidence on the efficacy and safety of PRP in the treatment of melasma, which was published in the Journal of Dermatologic Surgery (January 2022). 
Related: [Melasma] Reducing Rates of QS-Nd:YAG-induced Punctate Leukoderma
The majority of the studies they reviewed used intradermal injections of PRP and showed significant improvement in melasma. Studies on the use of microneedling-mediated delivery of PRP also revealed good results for patients with melasma. One study showed no additional benefit of PRP in patients treated with topical tranexamic acid. 
Related: Microneedling vs. QS Nd:YAG Laser with Tranexamic Acid for Melasma
Based on their findings, the authors concluded that "PRP inhibits melanin synthesis through its various components acting through several mechanisms." They offered a moderate grade of recommendation for the use of PRP in melasma treatment, according to the Oxford Center for Evidence-Based Medicine 2011 standards.