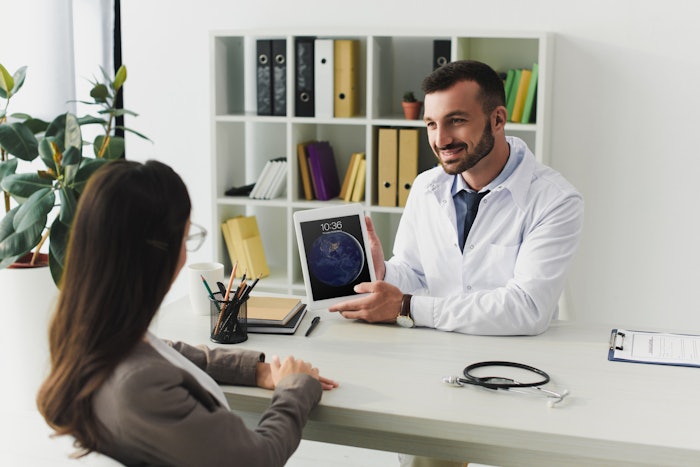 The National Eczema Association (NEA) published new research that cited the importance of shared decision making between patients and healthcare providers when treating eczema.
The NEA research team set out to understand the extent to which patients with eczema provide their own input on treatments and factors that contribute to positive care experiences. To accomplish this goal, the team conducted a survey of their eczema patients and caregiver community.
The results were published (in part) in JAMA Dermatology and were analyzed in collaboration with researchers Emile Latour, MS (Biostatistics Shared Resource, Knight Cancer Institute, Oregon Health & Science University) and Erin Foster, M.D., Ph.D., (Center for Health & Healing, Oregon Health & Science University).
The findings indicated that of 1,313 patients and caregivers, "a higher degree of involvement in shared decisions making was significantly associated with higher consultation satisfaction." The survey also found that "self-reported knowledge about the causes of eczema was associated with past and future shared decision making, and that the severity of the disease was inversely associated with past share decision making behavior."
Per the report, 49% of participants said they prefer to make their own decisions after considering the doctor's opinion, and 69.4% are very likely to engage in shared decision making in the future. These results stressed the role of shared decision making in improving positive patient experiences. Those who reported feeling "very well informed" about their condition were 3.4 times more likely to be confident to engage in future shared decision making.
With these results in mind, healthcare providers have the opportunity to empower their patients and caregivers to make decisions on their condition and work together to have a positive experience. The survey indicated that these shared decision making opportunities set a strong foundation for engagement and treatment adherence moving forward. Additional findings from the study are expected to be published in the near future.