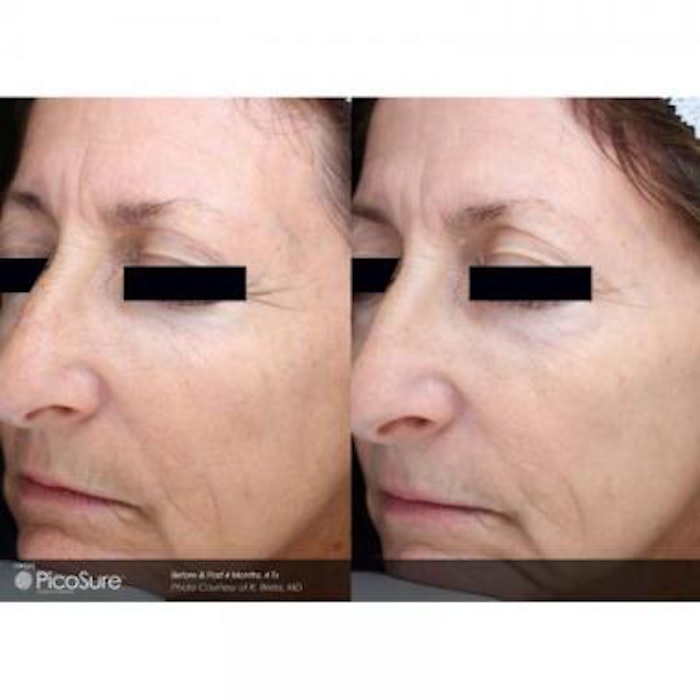 PicoSure, the aesthetic laser from Cynosure—used for tattoo removal, benign pigmented lesions and acne scars—is now FDA-approved for the treatment of fine lines and wrinkles.
"Pulses from the PicoSure laser can actually lead to new collagen and elastic production when focused through special lens arrays," says Robert Weiss, MD, of Maryland Laser Skin and Vein Institute. Picosecond pulses noninvasively affect the dermis, and clinical studies report a significant improvement in pigment and wrinkles, with patient satisfaction at 84% one month after treatment and 92% four months after treatment.
For more information, visit www.cynosure.com.