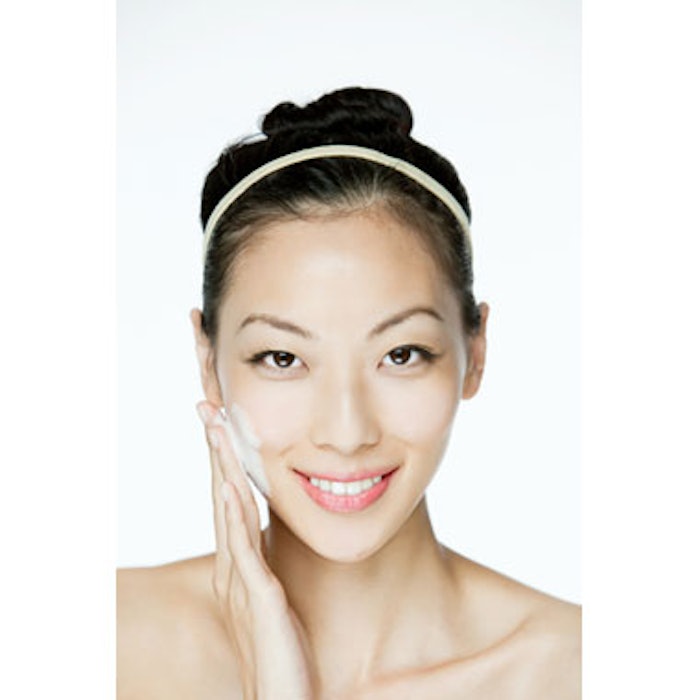 The U.S. Food and Drug Administration (FDA) has approved Finacea (azelaic acid) Foam, 15% (Bayer HealthCare) for the topical treatment of the inflammatory papules and pustules of mild to moderate rosacea.
The approval is based on results from two pivotal clinical trials examining the efficacy and safety of Finacea Foam compared to foam vehicle (without azelaic acid) in the topical treatment of papulopustular rosacea. In the two multicenter, randomized, double-blind, vehicle-controlled, 12-week clinical trials, Finacea Foam was evaluated in 1,362 subjects with papulopustular rosacea, with a mean lesion count of 21.3 (range 12 to 50) inflammatory papules and pustules. Subjects were randomized in a 1:1 ratio to receive either azelaic acid foam, 15% or the foam vehicle twice daily for 12 weeks. Treatment with Finacea Foam resulted in a higher Investigator's Global Assessment (IGA) success rate compared to vehicle control (32.1% vs. 23.4% in Trial 1 and 43.4% vs. 32.5% in Trial 2), as well as a greater reduction in the mean nominal change of inflammatory lesion count from baseline to the end of the 12-week treatment period. The most frequently observed adverse reactions in ≥ 0.5% of subjects included local application site pain, pruritus, dryness and erythema.
"The FDA approval of Finacea Foam is the result of several years of research and development," said James Robins, VP and general manager of Bayer HealthCare Pharmaceuticals. "Not only does it add to our current product line, it also demonstrates Bayer's continued commitment to addressing the needs of patients with mild to moderate rosacea."
Finacea Foam will be available by prescription only beginning in September 2015.
Photo copyright Getty Images.