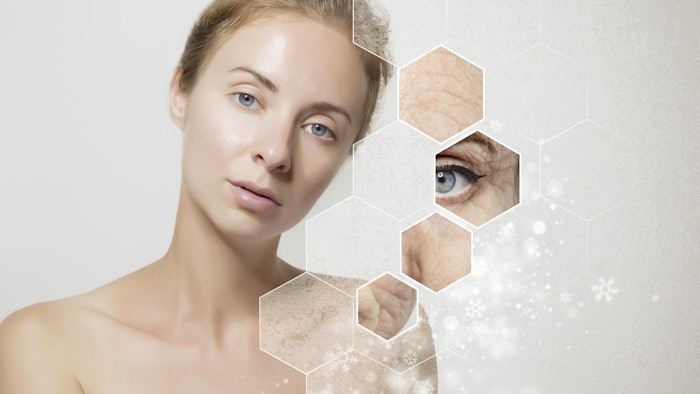 Drone peptide technology (DPT) has become a focus in the skin care industry due to its ability to deliver active ingredients to targeted areas in the skin. When discussing the drone technology used in ZO Skin Health's Brightalive product, Rick Woodin, MD, chief scientist at ZO Skin Health explains, "The outer shell of the encapsulation is chemically pre-programmed to act like a GPS system, targeting only one specific cell receptor in the skin." Once the drone "docks" with the cell receptor, it becomes engulfed by the cell membrane and enters the cell itself. This ability to release the encapsulated active ingredient only when and where it's needed makes the active effective in very low doses, says Dr. Woodin.
Infinitec, developer of Cosmetic Drone technology, explains that the drone is made up of a synthetic polymer network with an external structure of cell receptor targeting peptides (ligands). "Drones can be custom engineered to selectively target a variety of skin cells such as fibroblasts or melanocytes to achieve brightening or anti-aging results," says Dr. Woodin.
Continue reading to learn more about how drone peptide technology benefits skin care products...
Maggie Walker is the associate editor of MedEsthetics.