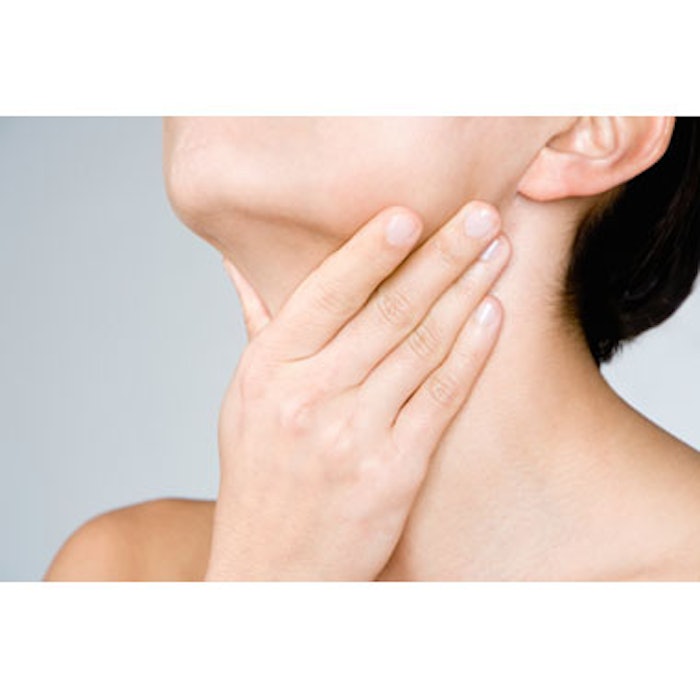 ZELTIQ Aesthetics has received an expanded clearance for submental fat from the U.S. Food and Drug Administration (FDA) in conjunction with the release of its CoolMini applicator—designed to administer CoolSculpting cryolipolysis treatments to smaller pockets of fat, including submental fat. The new applicator's size, shape and curvature is designed to comfortably fit small, problem areas. Patients may see results as early as three weeks, with the most dramatic results generally observed one to three months following treatment.
FDA clearance was based on data from a U.S. pivotal clinical trial in which 60 men and women, ranging in age from 22 to 65 years, received one to two treatments in the area under the chin, each six weeks apart. Results showed an average of 20% fat reduction, which is in line with results achieved with other CoolSculpting applicators. No significant adverse events were observed and patients experienced little to no discomfort or downtime.
"Through our continued introduction of new applicators together with expanded clearances from the FDA, we are successfully addressing additional problem areas for our customers. The CoolMini applicator will enable our CoolSculpting practices to treat small volume areas of unwanted fat with little to no downtime and with a similar level of efficacy as our other applicators," said Mark Foley, president and CEO of ZELTIQ. "I believe our new CoolMini applicator will provide a truly compelling alternative to other popular devices and methods currently used to treat and contour the neck, like liposuction. I have been particularly pleased with the very positive feedback we are receiving from both physicians and patients based on our limited European launch."
Photo copyright Getty Images.