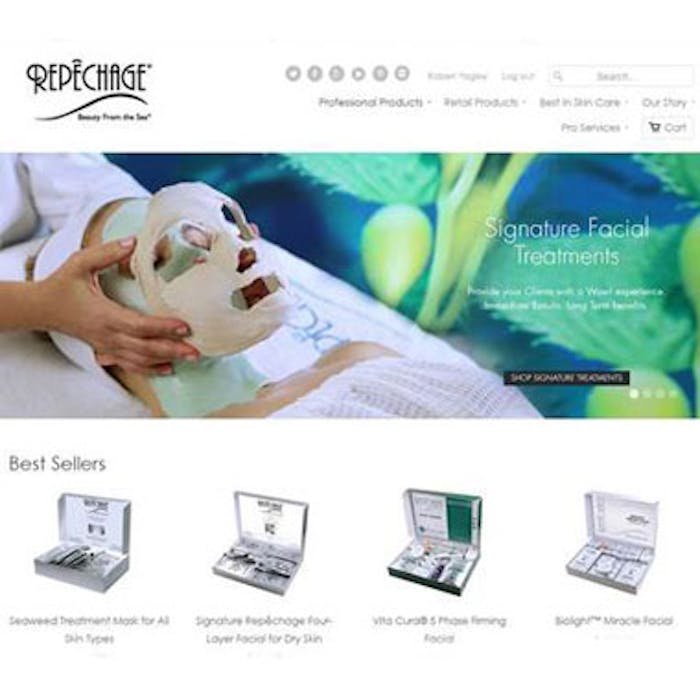 Skincare company Repêchage has launched its updated website www.repechage.com with various new features, including a corresponding site for professionals, pro.repechage.com.
Both mobile-friendly, responsive sites allow users to find products by category, skin concern and collection, and access full information and videos about products and professional treatments as well as skincare education. The consumer site also includes a "Locate a Spa" page that directs clients to spas and medspas that carry Repêchage products.
Professionals-only features include: full videos, protocols and step-by-step images of Repêchage Signature Treatments; an option to shop for a professional treatment by client concern; access to education materials and marketing materials; complete calendar and sign-up of Lydia Sarfati Post-Graduate Skincare Academy Classes; an outline of the support providers will get from Repêchage, including information about the Repêchage Pro Club, Tool Box, and Business Support team; and safety data sheets for products.
Photo courtesy of Repêchage.