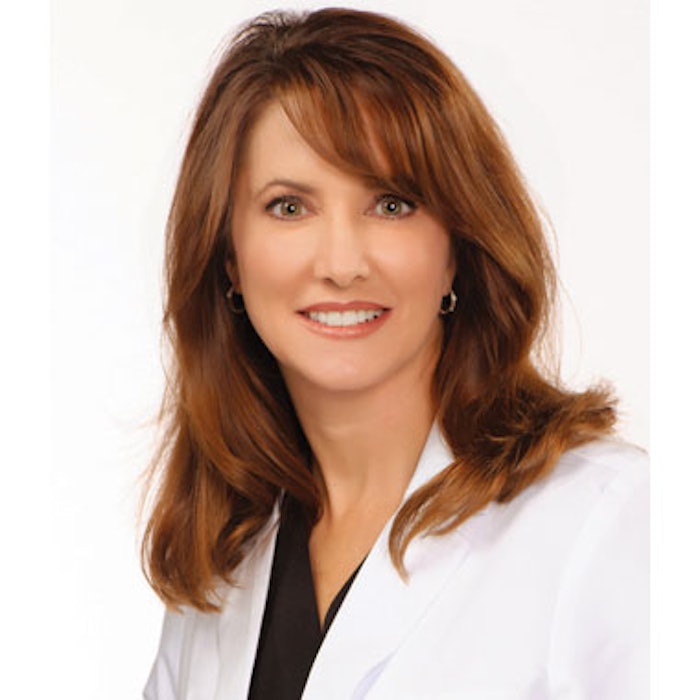 One year after Mariposa Medspa opened for business in Oklahoma City, the future looked bleak. High startup costs combined with lower-than-expected revenues had forced the fledgling medspa to consider selling off its assets and closing its doors. Today, less than seven years later, Mariposa is experiencing its sixth straight year of growth and has been featured as one of Inc. magazine's 5,000 fastest-growing private businesses. Key to the turnaround was a streamlined digital marketing plan with careful tracking and follow-up.
"In October 2008, I was working for a different practice and received a letter from Mariposa saying they were closing down and selling off their equipment," says managing partner Kristy Murrow, PA-C. She went to the facility to look at some of the equipment and, after hearing the owners' story, became convinced that the business had great potential.
After coming on first as a consultant, then a partner, Murrow helped launch a new campaign. "We wanted to market our spa as a place for everyone, and we wanted to build loyalty to our practice and our brand," she says. "I felt the way to do that was to be very personal in our marketing communications."
With a tight budget, Mariposa ran some local print advertising, and began mailing out personalized newsletters as well as birthday cards hand-signed by the staff to existing clients. "The monthly newsletter both educated patients on new procedures and offered some occasional specials, so people on a budget would realize that they could afford these procedures," says Murrow.
As email and social media usage grew, the medspa converted to monthly e-newsletters. "We email these with the reassurance to our clients that we would never spam them or inundate their inboxes, and we have stayed true to that," she says. "It keeps our name in front of clients, but not in a way that's annoying, so they do actually open the newsletter."
As the business continued to grow, Murrow and her team began outsourcing some of their marketing efforts. They signed with an advertising agency that helped them launch some local television ads, then a digital marketing company. "My practice administrator and I met Crystal Clear Digital Marketing at a conference. Their whole focus was digital and, because they had worked with a lot of aesthetic medicine practices, they understood our business and our industry, and they respected our budget," says Murrow. "They focus on our website, social media and newsletters, and integrate all of them, which really was the missing piece: integrating all our digital marketing efforts."
Murrow and her partners create a calendar every four months to guide their marketing efforts. "We know, for instance, that winter is a great time for laser skin resurfacing or vein treatments. We look at the best treatments to feature each season and we try to feature one product tie-in each month," she says. "In the winter, it may be SkinMedica's Dermal Repair because it's a great moisturizer and we talk about the need to adjust from summer hydration to winter care. If we're featuring Ultherapy for neck tightening, we may include a discount for Revision Skincare's NectiFirm."
The educational content and featured promotions are given to Crystal Clear, which designs the newsletters, and updates the website and social media pages to tie in with the monthly message.
While the move from print to digital marketing has helped Mariposa reduce its marketing expenditures—in 2009, they spent about 9% of revenue on marketing as part of their re-branding; today they spend about 5%—the real key to their success, and shrinking costs, has been tracking.
Their computer system is set up so that when staff enters a new patient, they must include a referral source (i.e., TV, Internet, print or word of mouth). Mariposa can then run reports to see how many patients they got from each source, how many of those patients were converted to appointments and how many of those appointments were converted to treatment.
"I am a big believer in watching your numbers, and if the numbers aren't there, you have to let that effort go," says Murrow. "If you aren't tracking your numbers, you will base your decisions on how you feel about a campaign. That can put you out of business."
Inga Hansen is the executive editor of MedEsthetics.