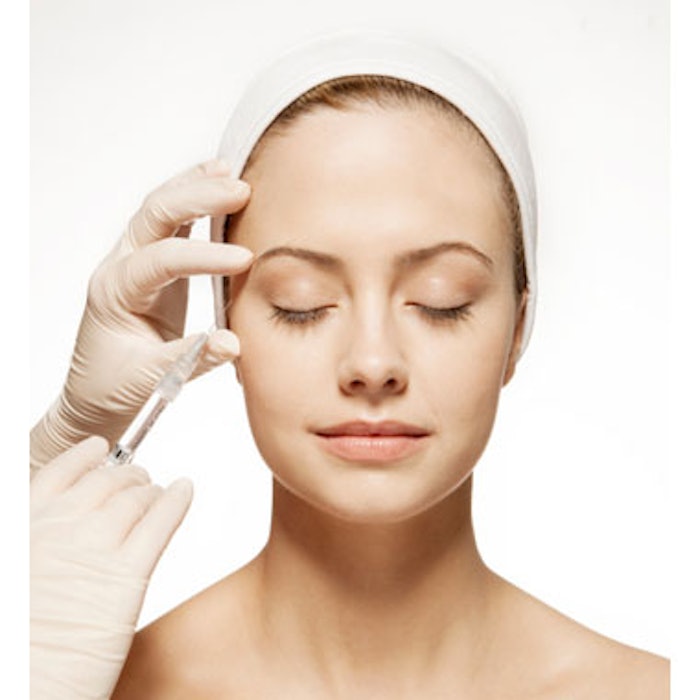 A new study published in Dermatologic Surgery (March 2016) from researchers Fabiana Braga MD, MSc, et al, revealed that treatment with hyaluronic acid (HA) fillers creates not only short-term filling of lines and wrinkles but also dermal remodeling that provides sustained clinical results.
Twenty patients were enrolled and 16 subjects (women, ages 40 to 50) completed the study. Each received HA filler injections in the nasolabial folds and preauricular regions of the face. Skin biopsies of the preauricular regions were performed prior to treatment and at three and nine months after the procedure. The 16 patients who completed the study had demonstrated improvement 12 months after treatment. Morphologic evaluation showed increases in the epidermal layers and a statistically significant increase in collagen fibers at three and nine months after the procedure (34.2% ± 31.5% and 39.5% ± 39.7%, respectively).
Photo copyright Getty Images.