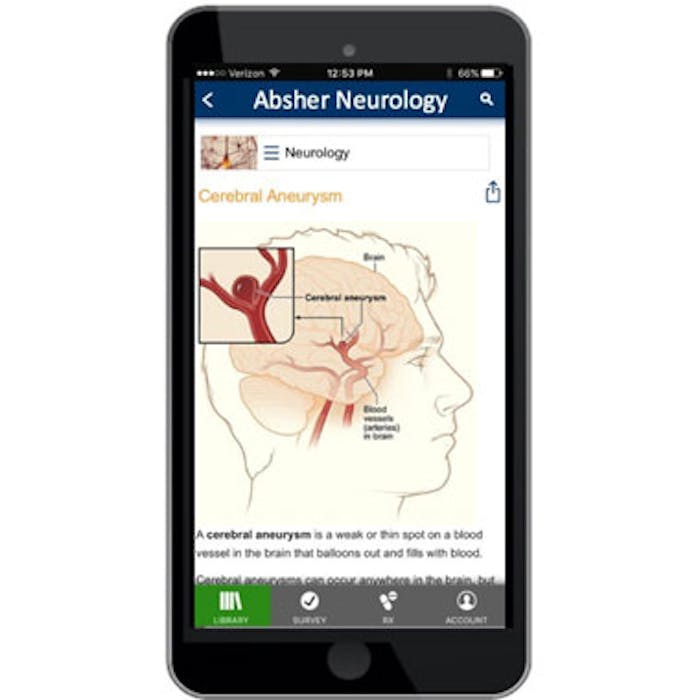 Vivacare, a provider of patient education services, has released its InfoRx mobile app that enables physicians and medical professionals to deliver personalized handouts, videos and health resources to patients and their families.
Currently, medical professionals can create a free Vivacare account to receive a personalized "Health Library" with specialty-specific patient education resources that can be printed in the office or displayed on the practice website; the InfoRx mobile app makes these personalized resources available to patients on their mobile devices. Vivacare offers more than 1,500 titles from a variety of reputable sources, including the National Institutes of Health (NIH), Centers of Disease Control and Prevention (CDC), professional organizations, medical publishers and disease advocacy organizations. Physician users control which titles are delivered to their patients and can customize InfoRx with their own patient education handouts.
"The InfoRx app is an exciting expansion of our service for medical professionals," said Mark Becker, MD, pediatrician and founder of Vivacare. "It enables clinicians to easily distribute meaningful health information to their patients and supports the physician-patient relationship, leading to improved care and patient satisfaction."
For more information, visit www.vivacare.com
Photo: Neurology content on the InfoRx App for Absher Neurology; courtesy of Vivacare.