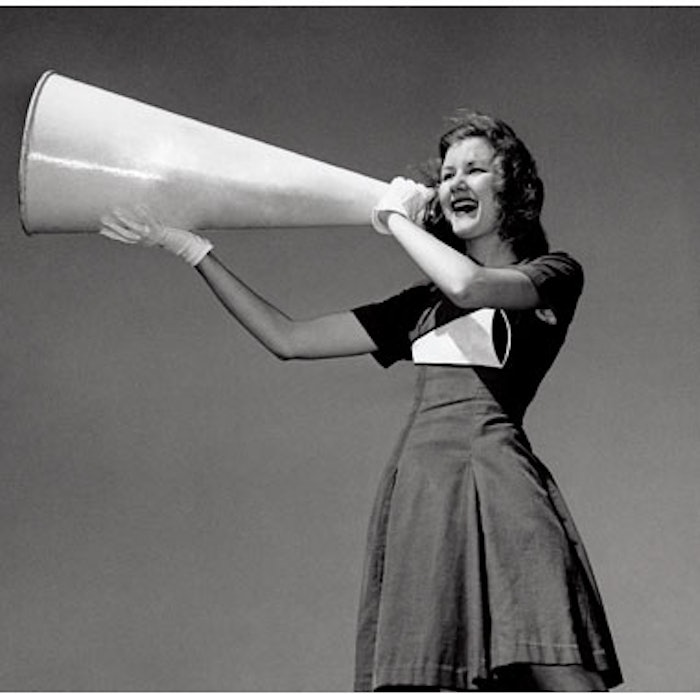 Prescription retinoids, typically indicated for acne and photodamage, come in a variety of formulations and vehicles. With the introduction of cosmeceutical formulations, over-the-counter vitamin A-derivative retinol has become increasingly popular for antiaging concerns as well. "Vitamin A-based retinoids and retinol are important for epidermal proliferation, keratinization and the peeling process," says Rita Pichardo-Geisinger, MD, associate professor of dermatology at Wake Forest Baptist Medical Center in Winston-Salem, North Carolina. "They modify keratin synthesis, sebaceous secretion and the composition of the extracellular matrix. At the dermal level this has an influence on fibroblastic proliferation and collagen metabolism."
This unique mechanism of action is what has made retinoids such a significant component of skin care; however, their efficacy does present some downsides. Retinoids do irritate the skin, and long-term, continuous use can cause signs of aging rather than curb them. In order to reap the maximum benefits while reducing adverse effects, providers must consider issues such as tolerability, dosage and bioavailability.
Factors Affecting Bioavailability
Bioavailability—or the amount of actives actually reaching the dermis—depends on product dosage (the percentage and type of actives in the formulation), the amount of occlusion on the skin and the patient's skin type or condition.
"Let's say a patient applies a 0.05% retinoic acid cream to the skin, but their skin is occluded with some other compound, like a sunscreen or makeup. The bioavailability goes from probably 80% down to 40%, so the dose that actually penetrates the skin is dramatically affected," says Robert Manzo, chemist and founder of Skinprint skin care.
Cleansers, in particular, may cause occlusion that prevents retinoid delivery, and Manzo suggests opting for a clear, "see-through" cleanser over the more opaque ones. "The cloudy formulas contain high molecular weight waxes—such as cetyl alcohol or stearates—which are added to make the skin feel soft. Those stearates are deposited on the skin to get the softness component, and they adhere to the skin over subsequent washings and often result in buildup on the skin surface," he says. "If you can see through the product when held up to a light source, that's a cleanser that won't leave an occlusive layer behind."
Another component of bioavailability is skin condition. "When you're dealing with retinoids in the skin, it is critical to manage deep hydration, not surface hydration," says Manzo. "It is optimal to get low molecular weight hyaluronic acid into the skin and therefore get the skin to retain moisture extremely well while you're administering retinoids.This allows the retinoids to provide maximum efficacy while reducing the inflammation response." Keeping treated skin moisturized is especially important for acne patients, as dehydrated skin will react with more breakouts.
Miami-based dermatologist Leslie Baumann, MD, founder and CEO of Baumann Cosmetic & Research Institute and Skin Type Solutions, stresses that a proper skincare regimen overall plays a large role in the penetration and efficacy of prescribed retinoids. "I use the Skin Type Solutions System to diagnose a patient's skin type with a questionnaire, and then I prescribe a regimen that has been tested on others of their skin type," she says. "For example, if they have dry skin, I use a creamy cleanser and a barrier repair moisturizer in conjunction with the retinoid. If they have dry, sensitive skin, I choose a creamy cleanser and a barrier repair moisturizer with anti-inflammatory ingredients, such as Zerafite Soothing and Calming Moisturizer."
Photo copyright Getty Images.
[pagebreak]
Physicians should also be aware that prescribing a retinoid (and particularly a retinoic acid) for more than one year causes dermal tissue to atrophy, which ultimately can result in more fine lines, wrinkles or other superficial aesthetic concerns. "When dermal tissue atrophies due to chronic retinoic acid exposure, the entire skin surface becomes weaker—it doesn't produce as much collagen and elastin," says Manzo. "Most experts who understand the biochemistry would say: Prescribe it for six or nine months, then have patients stop for three. Prescribe it for six or nine months, then off for three. It allows the dermal tissue, which has developed more collagen and elastin fiber, to bounce back and still remain treated."
Acne vs. Aging
There are several types of retinoids available—including tazarotene, adapalene, retinoic acid and tretinoin—and they are all similar. The difference between treating acne vs. photodamage generally comes down to dosage. For acne, Manzo suggests prescribing lower doses of 0.05% or 0.1% retinoic acid because it doesn't take much to "straighten out" acneic growth behavior and affect sebaceous output. On the other hand, dosages often increase over time when retinoids are prescribed for wrinkles because patients' skin will acclimate to treatment. To avoid increasing the signs of aging, Manzo advises sticking to the aforementioned six-month/three-month prescription guidelines.
"The most important thing with regard to topical therapy— after choosing the right drug for a person—is to get them to use it," says Steven R. Feldman, MD, professor of dermatology at the Wake Forest Baptist Medical Center in Winston-Salem, North Carolina. "Therefore the right vehicle is whichever one that particular patient is willing to use. Typically for photoaging I think of Renova (Obagi Medical) because the skin tends to be dry, but in teenagers with oily skin I lean towards gel formulations."
The most common retinoids prescribed for acne are adapalene, tretinoin and tazarotene, and all three are equally safe and effective for treating comedones, says Dr. Pichardo-Geisinger. "There is a better report of improvement of inflammatory lesions with tazarotene, and the cream and foam are better tolerated than gel in terms of irritation," she adds.
If patients can tolerate it, Dr. Pichardo-Geisinger recommends patients with active acne apply the retinoid daily until their inflammatory lesions and comedones disappear. For photoaging, she recommends tretinoin at least daily or every other day for six months, after which a maintenance regimen of retinol three times per week should be implemented.
Addressing Tolerability
It's no secret that retinoids can irritate the skin; and the amount of irritation increases with higher concentrations of the drug. "In an evaluation of 34 studies related to tolerability, irritation, dryness and erythema occurred in the first two to four weeks with all retinoids regardless of vehicle and concentration," says Dr. Pichardo-Geisinger. "With the same concentration for the different vehicles, tazarotene cream, adapalene gel and tretinoin gel are more tolerable than tazarotene gel, adapalene cream and tretinoin cream. Tazarotene 0.1% cream and tretinoin 0.025% gel have similar tolerability, but both are less tolerable than adapalene gel."
Dr. Pichardo-Geisinger also points out that skin type factors heavily in retinoid tolerability, often even more so than vehicle and concentration. In order to reduce irritation, she suggests moisturizing and alternating the prescription retinoid with an over-the-counter (OTC) retinol every other day.
Photo copyright Getty Images.
[pagebreak]
OTC retinol is less irritating by design: once on the skin, it slowly converts to retinoic acid via an enzymatic reaction. However, most companies are still only able to put up to 0.4% retinol in a product before it causes redness and peeling, says Manzo. Companies can get around this issue by controlling the release of the retinol once it's applied to the skin. "What we do with a lot of our products is entrap them in a controlled-release vehicle, so we have the ability to expose the skin to the active over time rather than in one short dose," he says. "We can put up to 1% into the formulation, and it will release very slowly over the course of six to eight hours. So you get a nice dose on the skin but it's spread out to avoid an inflammation response."
With both retinol and retinoids, Dr. Baumann slowly increases dosage in stages to ensure tolerability. "I start with the lowest strength retinol—usually a 0.25%, such as the SkinMedica or SkinCeuticals formulations, or the Topix Pharmaceuticals 2x retinol—and I have them apply a pea size of product every third night for two weeks on top of their moisturizer. After two weeks, they go to every other night, and after another two weeks, every night. Once they use it every night for a month with no irritation, I have them switch so that the retinol goes on before the moisturizer," she says. "Once they tolerate that for a month, I increase the dose to 0.5% strength, and if they have no problem with that I switch them to tazarotene 0.5% and then 1%."
OTC Formulations
Numerous retinol products are available to consumers over the counter, but there is a question as to how well they work. The physicians we spoke to all agreed that prescription retinoids work best and that OTC retinols are cosmetics rather than drugs.
At the same time, Dr. Pichardo-Geisinger notes that combining both as part of a complete skincare regimen can be helpful as well as tolerable and affordable. "My favorite products for this include: Avène RétrinAL 0.05 Cream with retinaldehyde, pro-elastin peptide Relastide, and pre-tocopheryl, a photostable precursor to vitamin E; RoC Retinol Correxion Deep Wrinkle Night Cream with retinol, glycolic acid and copper; and Aveeno Positively Radiant Targeted Tone Corrector, an oil-free lotion with a blend of soy and retinol to brighten complexions and stimulate cell turnover," she says.
But Manzo advises physicians that label copy concerning retinols is often misleading. His company tested an OTC line of retinol products that come in various strengths, and found that while the retinol ingredients were at specific active levels, the numbers on the packaging didn't reflect the concentration in the bottles. "In a sense what they've done is graded the products for marketing purposes," says Manzo. "They want you to start with the lowest strength and go to the highest, but the label amounts are arbitrary. You have to be careful of claims that are on the label relative to what is delivered to the skin."
Because such OTC formulations fall into the cosmetic category (i.e., they aren't regulated as drugs), there's no way to be sure of the actual active dose of retinol present in a given formulation. "If they put it in, the ingredient list will say that it's there—that doesn't mean that it's still there," says Dr. Feldman. "For instance, retinol is easily oxidized, so if you make a combination of retinol plus a bunch of other ingredients, the retinol may have all been destroyed. So when it comes to cosmetics, you can be pretty well assured that they put in what they say they did, but you have very little assurance that it's actually still there."
He points out that reputable companies are much more likely to have effective OTC formulations, so when it comes to treating patients he sticks to prescription retinoids or OTC products from well-known companies. "I generally only recommend prescription products or nonprescription products from highly reputable companies because I want to know that patients are getting what I say they're getting," says Dr. Feldman.
Laura Beliz is the associate editor of MedEsthetics.
Photo copyright Getty Images.