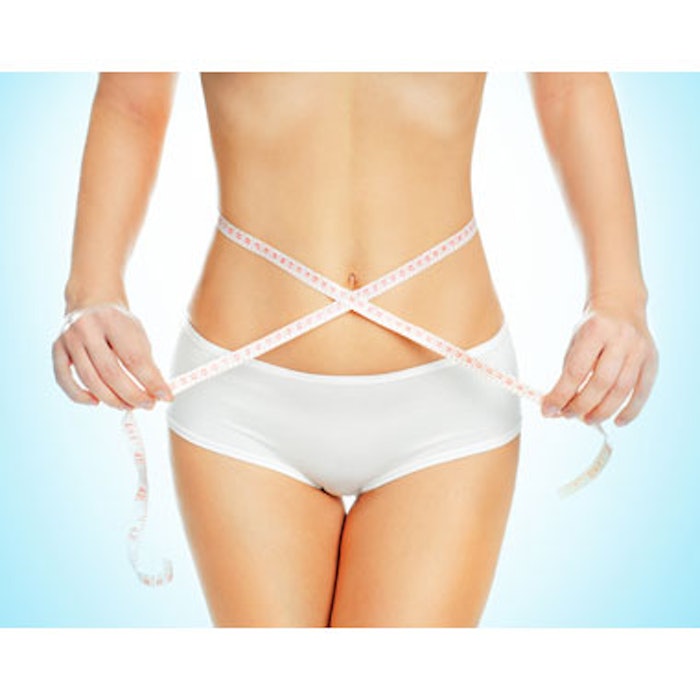 The U.S. Food and Drug Administration (FDA) has cleared Syneron Medical's UltraShape Power for noninvasive reduction of abdominal circumference via fat cell destruction. The device uses focused, pulsed mechanical ultrasound to target and destroy fat with a proprietary pulse structure that allows for fat destruction without damaging surrounding blood vessels, nerves and muscles. UltraShape Power includes a new transducer, which is lighter and delivers 20% more energy than its predecessor. In a recent clinical study, it demonstrated a 32% reduction in subcutaneous fat thickness.
"We are pleased to announce that we have received FDA clearance for UltraShape Power in the US. UltraShape Power's strong market acceptance since its launch in the second quarter 2016 outside of the U.S. has been driven by its powerful noninvasive fat reduction capability, patient comfort and an emphasis on ease of use. We believe that this new generation of UltraShape will have a significant impact on our ability to continue building our global leadership position in the fast-growing, noninvasive fat destruction market," said Amit Meridor, CEO of Syneron Candela.
Photo copyright Getty Images.