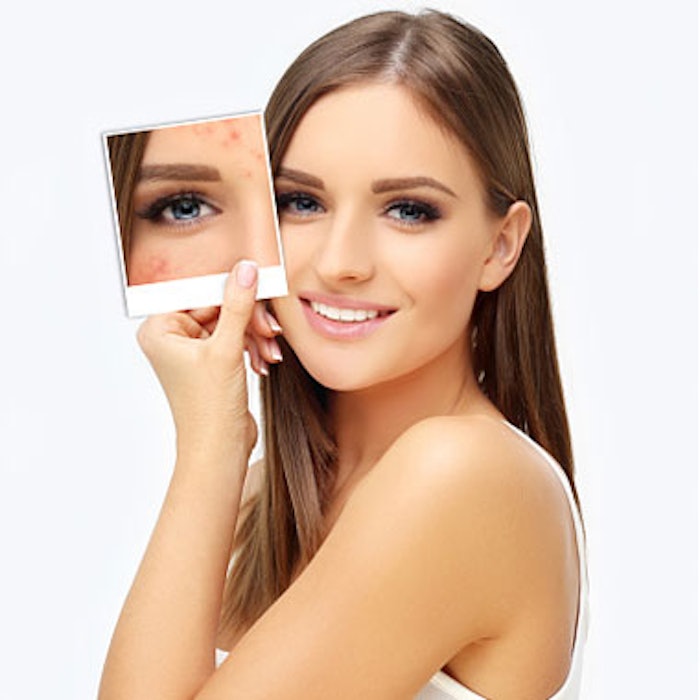 BioPharmX Corporation announced that the first subject has been enrolled in its Phase 2b clinical trial assessing the efficacy and safety of BPX-01 for the treatment of acne vulgaris. The study is formally known as the OPAL (tOPicAL Minocycline Gel) study.
BPX-01 is the first fully solubilized, hydrophilic, topical minocycline gel capable of being delivered to the sebum-rich areas where P. acnes resides, while avoiding systemic exposure. Findings from the Phase 2a safety study—in which subjects were randomized to once-daily treatment with BPX-01 1% minocycline topical gel or a vehicle control—showed that the formulation eliminated more than 90% of acne-causing bacteria after four weeks. No adverse cutaneous effects were observed, no clinically significant hematologic or chemistry alterations occurred, and no minocycline was detected in the plasma at any timepoint. The study's patient exit survey also indicated 100% satisfaction with the gel's usability and tolerability.
The 12-week, multicenter, double-blind, three-arm, vehicle-controlled OPAL study expects to enroll 225 people, ages 9 to 40, who have moderate to severe inflammatory, non-nodular acne vulgaris. Safety will be assessed by physical examination, clinical laboratory tests, cutaneous tolerance scores and incidence of adverse events. The primary efficacy endpoint for the study is mean change from baseline in inflammatory lesion counts at week 12; the secondary efficacy endpoint is achievement of at least a two-grade reduction in Investigator Global Assessment (IGA) at week 12 compared to baseline. BioPharmX expects results from the OPAL study in the first half of 2017.
"This trial is exciting for the dermatology community because the current standard of care for acne often exposes patients to systemic antibiotics," said Joely Kaufman, MD, a board certified dermatologist at The Skin Research Institute in Miami and principal investigator of the OPAL study. "BPX-01 has the potential to significantly improve acne patients' outcomes without common side effects in a way that no other acne medications have been able to do."
Photo copyright Getty Images.