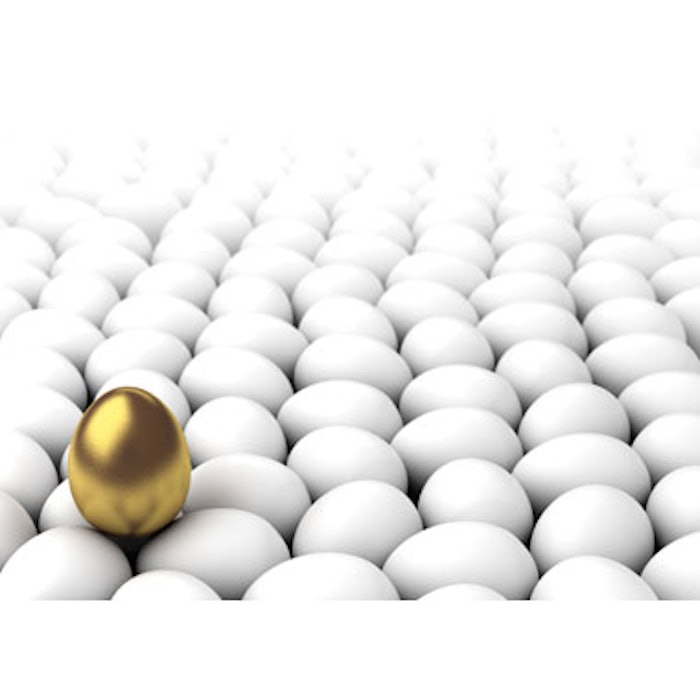 It's a competitive world out there. If you wish to be a successful medical aesthetic practice or medspa owner, differentiating your practice from those of your competitors is critical. In order to distinguish your business in the minds of consumers, you must understand your competition, be able to identify your unique strengths or selling points, and develop your brand.
Investigate the Competition
Recognizing how your practice stacks up against the competition is essential to sustained success. In order to capitalize on your competitive advantage, you must take the time to assess your strengths and weaknesses—as well as those of your competitors.
Start by making a list of competing businesses. If you are in a large metro area and your practice is not ultra-specialized, confine your list to those operating within a 5 to 10 mile radius. Now, apply the 80/20 rule, which states that 80% of the revenue in a given marketplace flows to 20% of the businesses. Determine which facilities in your geographical range fall into this 20% group, and do an in-depth investigation of them.
You want to determine:
Which products and services they offer, and to whom? (Who is their target market?)
Are they profitable, growing, expanding or downsizing?
How do patients view this competitor?
What advantages does this competitor have over your practice?
What are its marketing and promotional strategies?
What is its pricing structure—ultra premium, midrange or economy?
What is their presence (size) compared to your practice, including square footage, revenue, market share, sales volume and growth rate?
Other factors to examine as you investigate include name recognition, image (what words come to mind when people see their brand), social media presence, online reputation, location and perceived value of services.
Take a look at their advertising and marketing efforts. The selection of advertising media will give insight into a competitor's financial situation. Sales brochures and related collateral materials can provide information on services offered, products carried, pricing and what market segment they are targeting.
Review each business' social media pages and online reviews to get a sense of what their top procedures are, as well as what their patients are saying. Encourage your employees to listen to patients when they share their experiences at other aesthetic facilities and medspas, and ask staff to provide feedback on what they are hearing.
Other helpful resources include vendors, trade associations, direct observation of your competitors, your own network of business advisors (bankers, accountants, lawyers, etc.) and, of course, your competitors themselves. You would be surprised how much you can learn during a friendly conversation with a colleague at a trade show or other public event. Most entrepreneurs like to talk about their businesses—the secret is to listen more than you talk.
Photo copyright Getty Images.
[pagebreak]
Identify Your Strengths
In order to make your practice stand out, you must identify your unique identity or selling points—the one or two critical things that set you apart from your competition. Some possible differentiating points might include:
The treating physician's areas of expertise: Can you offer procedures they cannot?
Practice culture: If your competitors' facilities are clinical and results driven, can your staff offer warmth and hospitality as well as outstanding outcomes?
Hours of operation: If your competitors offer traditional hours, can you stay open late or on weekends to cater to working clients?
Travel and accommodation: Can your practice service high-end clients from outside the area?
Keep in mind that prospective patients value outcomes and a positive experience above all else. Medical professionals tend to focus on state-of-the-art equipment, their skill level compared to their peers, and similar task-related themes. Although potential patients value all of these things, they also find service, atmosphere, amenities and the perceived value of the total treatment experience to be greatly important.
When comparing your business with your competitors', pay attention to how staff answers the phone. Was the person warm and friendly on the phone or abrupt and hurried? Did the staff member answer questions using layman's terms and take the time necessary to help the caller understand and feel comfortable? Did the staff communicate realistic expectations of the likely outcomes?
Enlisting secret shoppers or family members to call your practice and your competitors can provide valuable insight and help you identify each facility's strengths and weaknesses.
Build Your Brand
Once you have identified your practice's unique attributes and selling points, use them to craft a strong, recognizable brand. A brand is the identity of a company as defined by its name, logo, products, services and décor. There are several reasons why branding your practice is beneficial, but perhaps the most important of these is that branding gives your business a competitive edge: People often purchase branded products for status; they may perceive a branded product to have lower risk than a generic one; and they are more likely to recommend a brand they like to their friends. Having a branded identity can help you build your reputation and attract the prospective patients you want. It can also increase the overall value of your practice.
Remember that there is a lot of noise in the environment competing for your target consumers' attentions, so you want to create a brand message that is clear, succinct and consistent. It must resonate with the wants and needs of the buyer (your prospective patient) and not those of the seller (you). Therefore, your branding should highlight the results and benefits your practice provides. Remember the famous words of Charles Revlon, founder of Revlon Cosmetics: "In the factory, we make cosmetics; in the store, we sell hope."
Once you have developed your unique brand, deliver this consistent message across all of your sales and marketing materials—in your office, in the media, on your website and on the practice's social media pages.
Taking the time to understand your local competitors is the first step in differentiating your practice. By identifying your practice's unique strengths and attributes, you and your staff will be better able to target your desired patient base and meet—or exceed—their expectations, putting your business on the road to sustained success.
Cheryl Whitman is the CEO of aesthetic business consulting firm Beautiful Forever and author of Beautifully Profitable/Forever Profitable. Contact her at [email protected].
Photo copyright Getty Images.