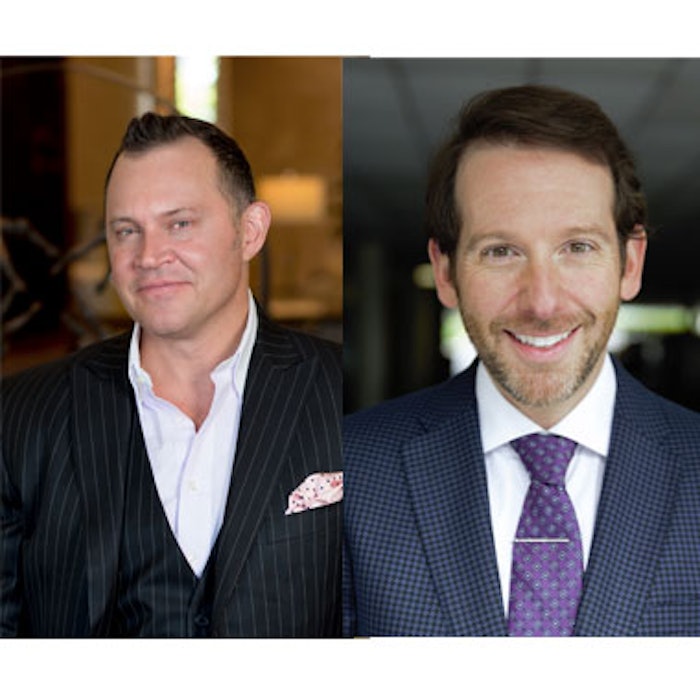 The coronavirus pandemic and resulting office closures across the country have ushered in broader use of telemedicine in the medical aesthetic arena. Physicians are using a variety of video-based platforms to perform follow-up care and virtual consultations and maintain contact with existing patients.
When his Seattle-based office was forced to close, Alexander Sobel, MD, of Anderson Sobel Cosmetic Surgery, quickly shifted gears. "We have one team member in the office at all times during business hours to take phone calls and triage inquiries," he says. "The remainder of the staff is working remotely. I've always been available on a phone call's notice, and nothing has changed there. What has changed is, we have made telehealth more available to our patients."
He is using Zoom, Doximity and MedXcom to follow-up with existing patients and perform virtual consultations. "Though it can be buggy, most people are familiar with Zoom, and it's easy to use," says Dr. Sobel. "Doximity is excellent for remote web calling with phone number ghosting. I'm primarily using MedXcom for existing patients; calls can be arranged and recorded in security and compliance with HIPAA."
In March, The Office for Civil Rights (OCR) at the U.S Department of Health and Human Services (HHS) relaxed the rules on telemedicine in relation to the HIPAA privacy rule. The OCR is temporarily allowing physicians to use nonpublic facing remote communication, such as Apple FaceTime, Zoom, Facebook Messenger video chat, Google Hangouts, and texting applications that allow "only an individual and the person with whom the individual is communicating to see what is transmitted."
Gregory Buford, MD, FACS, founder of Beauty by Buford in Denver is doing multiple virtual consults each day through Zoom and utilizing email blasts, social media and teleseminars to maintain contact with existing patients. "My social media person has been invaluable," he says. "She's been helping us maintain outreach. In this time more than ever, people need to hear from us."
Prospective patients who request a virtual consult with Dr. Buford fill out a form outlining their concerns, medical history and procedures of interest, and send photos. After reviewing the information, he meets the patient on Zoom. "After the consultation, I forward the information to my practice manager, who comes up with a financial quote for the patient, and we go from there," he says.
Dr. Sobel has been heartened by the connections he's made with patients through his telehealth visits. "The telehealth consults that I've had, for me and hopefully for my patients as well, have been very meaningful," he says. "These patients are basically inviting me into their living rooms. There is a level of engagement that is engendered by this awkward way of doing a consultation, and what I've found is an opportunity to relate to patients in a different, much more personal way."
He believes this experience will improve his consultations with patients moving forward. "There is something inorganically organic about having the physician-patient relationship tested in this way that has brought me closer to some of these new consults," says Dr. Sobel.
Both Dr. Buford and Dr. Sobel feel that telehealth will remain a permanent part of their practices. "This virus is going to be the catalyst for a pivot toward wider adoption of telehealth," says Dr. Buford. "In terms of being able to connect with patients and save them the time of having to come all the way down to our office, those days are here."
The newfound comfort with—and broader adoption of—telehealth will likely spur new innovations as well. "At some point, these platforms will need to interface with electronic health software. I foresee some of the major software players creating their own telehealth portals," says Dr. Sobel. "I am anxious for guidance on best practices and medical ethics, because telemedicine is not going anywhere. We're just going to learn how to do it better and use it more effectively."
Inga Hansen is the executive editor of MedEsthetics.
Image: Gregory Buford, MD, and Alexander Sobel, MD