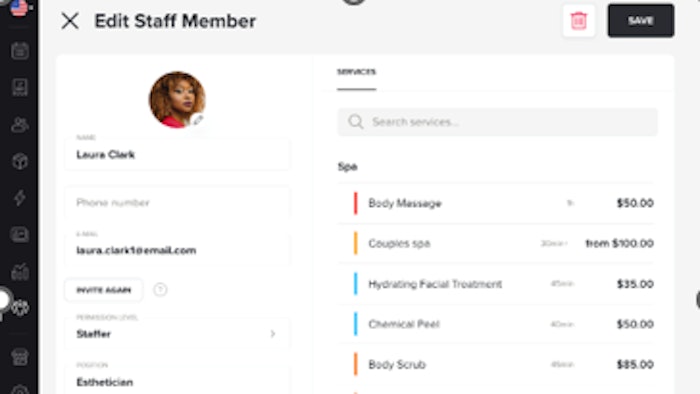 Photo courtesy of Booksy
The Booksy app is ringing in 2023 with updates to their beauty platform. The latest updates will provide beauty professionals with tools for scheduling, staff communication and payment programs. 
Related: Booksy Launches The Best of Booksy Awards for Beauty Providers
Booksy App Updates
Booksy has relocated the "Today" button on the main calendar view so that business owners can navigate back to their schedules quicker. 
Two new checkboxes have been added to Staff Member settings. This function allows business owners to decide which Staff Members show up on the team calendar, and which ones are available to be booked online.
Booksy has introduced a pop-up which will remind the users' team to assign the right Staff Member at checkout. This function ensures accurate staff payment procedures. 
Booksy has multiple language options including Spanish, French, Vietnamese and more. Now users can switch between these languages at any time.
New callouts on Booksy will let users know if their client has a card on file, and if they have autopay enabled. This helps users complete the checkout process easier. 
On the mobile app, users can tap, hold and drag to find any client in an alphabetical list. 
Booksy Card Reader users will now have access to "Free Next Business Day Payouts." There is also an option for "Instant Payouts" which will prompt payment in the following 30 minutes for a 1% fee.