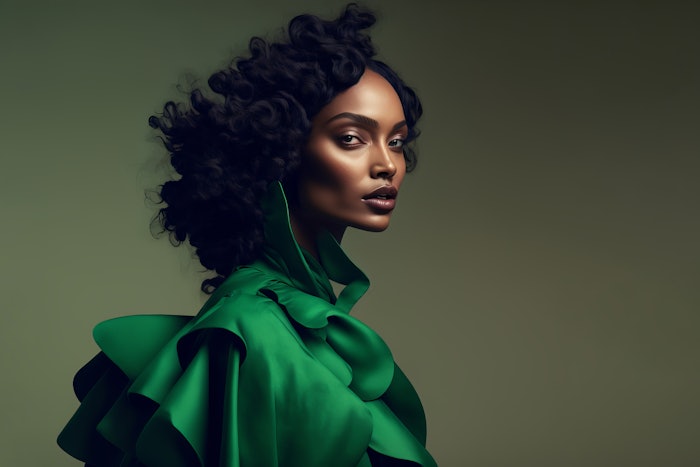 Haut.AI's new SkinGPT skin simulation platform allows users to upload their photos, which generative AI uses to create synthetic images that predict how an individual's skin will change over time and under various conditions and with different skin care products.
The photorealistic simulations, which can be incorporated into beauty brands' and retailers' ecommerce platforms, reportedly allow consumers to reliably preview long-term cosmetic benefits.
Consumer data: Skin & Hair Anti-aging Goes Cross-generational
This includes showing consumers how their skin might change if they use certain products, as well as how their appearance might be impacted if they do not use those same products.
Generative AI uses data to generate novel data; in this case, simulations are based on each product's clinical claims. It also takes into account the inflammatory effects of environmental factors such as allergens, solar insolation and pollution on the skin.
Simulations can visualize impacts over months and years, highlighting the value of preventative beauty care, per Haut.AI.
The company notes that the simulations could be particularly effective for younger consumers who might feel anti-aging regimens aren't relevant to them.
Haut.AI claims that R&D and testing teams can leverage the platform to assess product effects under various conditions and variables.
The SkinGPT platform bundles generative pre-trained transformers (a type of neural network), diffusion models (generative models similar to DALL-E 2), GANs (a common training method) and classical computer vision models to create the photorealistic images. 
The company notes it is "currently working with DALL-E for skin," "a text-to-image tool for beauty-specific fields."
"Generative AI is omnipresent, and beauty shouldn't lag," says Anastasia Georgievskaya, the co-founder and CEO of Haut.AI. "I am proud that Haut.AI is the first to introduce generative skin care AI. Our technology educates consumers and allows them to get transparency on the effects promised by beauty brands. SkinGPT is just beginning, further facilitating R&D through synthetic images and unlocking new heights in the beauty industry. We're committed to pushing the boundaries of AI in skin care, and SkinGPT is proof of our ongoing research."