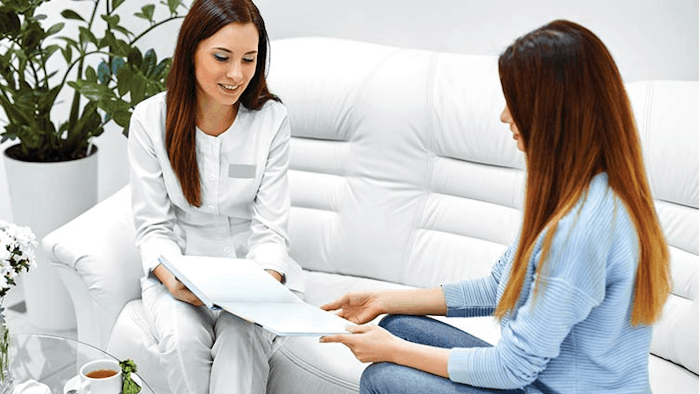 For patients, the decision-making process on whether to undergo a medical cosmetic procedure is extensive and complex. On average, the process from interest to booking a surgical procedure takes 27 weeks. For minimally invasive or noninvasive procedures, this process is significantly shorter but involves a similar period of research and consideration. Understanding this process can help your practice better reach prospective patients at each step and provide the information they need to make an educated decision about their aesthetic care.
The Decision-making Process
The decision-making process begins, of course, with a specific aesthetic concern and involves investigating treatment options, researching medical providers, determining costs, learning about the risks and treatment processes and making a final decision on whether to book the treatment or surgical procedure.
"This is really bothering me." In the first steps of the decision-making process, the prospective patient begins to think about addressing a cosmetic concern that is bothering them. They conduct online research to determine if there are treatment options available. If they currently have an aesthetic medical provider, they may ask about what services the provider offers to address their specific concerns. They may do additional offline research to identify possible treatment options. This often involves talking to friends and family members. During this step in the process, they often do cursory online research investigating medical providers who offer the treatment or treatments they are seeking.
"Can I afford it?" The difference between booking an appointment with a hair stylist or trying a new skincare line and booking a medical procedure is cost and the potential risk of complications. Before a consumer begins to investigate providers and consider risks and downtime, they need to know whether treatment is even a possibility based on their finances.
The prospective patient typically looks online for information on the cost of potential treatments they have been investigating and also begins a more in-depth online search for potential providers. This includes looking for providers who specialize in treating their concern and looking at review sites of those providers. The prospective patient typically calls practices in their area for more information on the cost of the procedures.
Continue reading our Digital Magazine to understand what your patients are thinking before booking...
Cheryl Whitman is founder and CEO of Beautiful Forever, an aesthetic business-consulting firm, and the Beautiful Forever University training program for medspas, and author of Beautifully Profitable, Forever Profitable. Contact her at cheryl@beautifulforever.com, 561.299.3909.