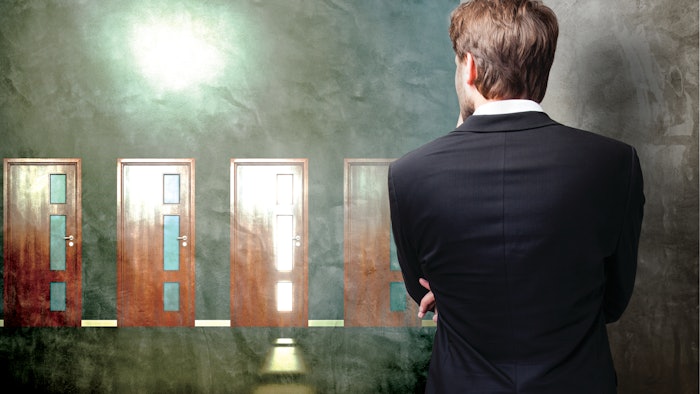 By Danielle Cobo, Kipper Doughty and Bree Black
Our combined medical aesthetics industry and recruiting experience has provided us with a unique understanding and perspective on what potential employers look for when hiring aesthetic providers. If you are ready to make a career change, following are four "musts" that will help you build your personal brand so you can find the right position for your skills, values and goals.
1. Establish A Professional Presence Online
It's no secret that when you are job hunting, you will at some point be "Googled" by a potential employer. This means that you need a clean, professional online presence across social media platforms. Because it serves as a digital resume, LinkedIn is a must.
Make sure your LinkedIn profile is complete and up to date and that all your social media pages feature a professional picture. Don't be afraid to ask current and previous colleagues to write recommendations on LinkedIn about their experiences working with you. If you don't have a professional photo to use across all social media platforms, consider investing in a photo shoot. A professional head shot can make a huge difference in how well your digital introduction is received.
For injectors, Instagram has become a wonderful platform to share your work, connect with patients and let your followers get to know you a bit. If you are not personally managing your social media accounts, you should be intimately involved in order to make sure it is your voice that shines through. Your personal brand will follow you anywhere you go and is among one of your most valuable investments.
Continue reading our Digital Magazine for the other 3 steps...
During their tenure as aesthetic representatives for Allergan, Kipper Doughty and Bree Black were often asked to help recruit medical staff for their practices. This experience was the impetus for building Job Snob, which is now a nationwide recruiting and consulting agency exclusively dedicated to the medical aesthetic industry. Contact them at jobsnob.net, 424.222.9809.
Danielle Cobo is an Elite Career Coach with more than 14 years in medical sales. She offers comprehensive workshops on the interview process, personal branding, creating balance in your life, developing high-performing teams, exceptional customer service, leadership development and accelerated new-hire onboarding. Contact her at daniellecobo.com.