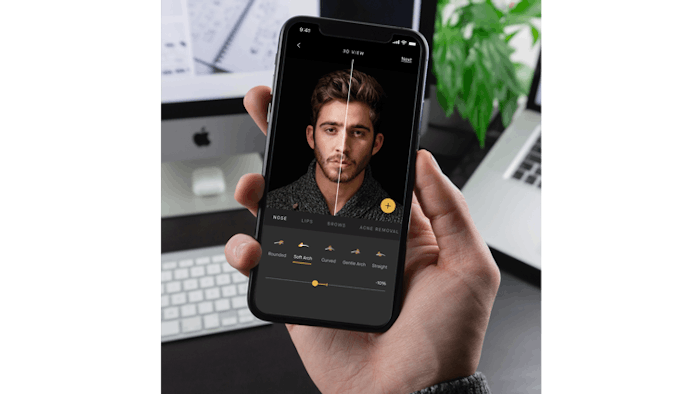 Facial plastic and reconstructive surgeon William A. Kennedy III, MD, has created AEDIT, an online portal for consumers interested in medical cosmetic procedures that allows participating physicians to connect with prospective patients. The site includes: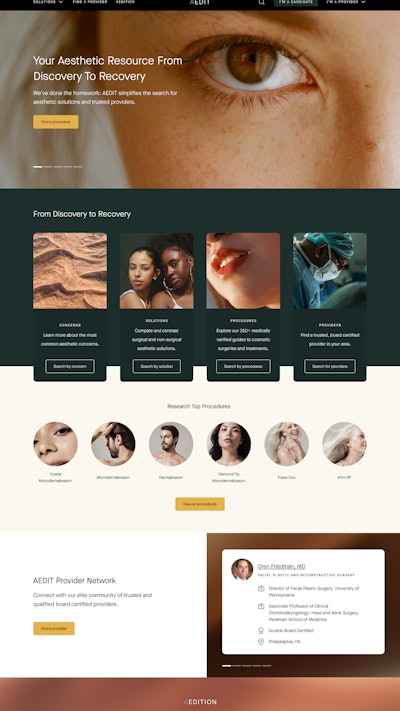 The AEDITOR: A 3D Aesthetic Simulator that allows users to "try on" cosmetic procedures and visualize possible outcomes.
AEDIT Provider Network:  A listing of medical aesthetic providers, including dermatologists, plastic surgeons, cosmetic dentists and more, that allows users to book virtual and in-person consultations. 
The AEDITION: A digital publication that includes articles from industry leaders and medical providers on trending topics, plus perspectives on treatments from patients.
AEDIT Concierge: A tool that allows users to chat with aesthetic professionals in real time.