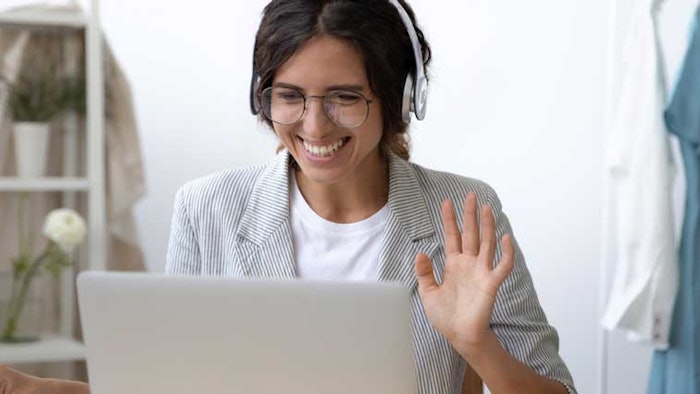 Face & Body Virtual engaged the Skin Inc. and MedEsthetics audiences like never before, with over 800 spa professionals and aesthetic practitioners tuning in on May 23-26, 2021, to get the knowledge they needed to take their career to the next level.
Now in its second year of virtual events, Face & Body added a new platform to not only let attendees join sessions with presentations from top industry professionals and skin care suppliers, but also allowed questions to be asked and answered in real time by hosts. The educational opportunities were endless, along with the chance for more engagement with speakers.
"It's always good to be back in Advanced Education for Face & Body, but this year's virtual event was particularly exciting because it allowed us to engage with each other like we haven't done virtually before," says Skin Inc.'s Editor in Chief Katie Anderson. "We got to ask live questions and exchange thoughts in live video. I can't wait to get back to the in-person thing next year, but this experience definitely was a close second."
The event's sessions were stacked with cutting-edge treatment techniques, trending products, hot business tips and new discoveries in skin science technologies. Show-goers had access to exclusive presentations from the industry's top professionals like Jaclyn Peresetsky, Toshiana Baker, Annet King and Brian Goodwin.
Treatments
What's a Skin Inc. event without treatment demonstr­ations? Face & Body Virtual featured new treatment techniques, along with demos and a live Q&A. Sessions included a demonstration on how to give an "Illumination Fruit Facial" with FarmHouse Fresh, a "3 Step Brow Lift" masterclass and more!
Business
This year's event included spa business courses that went above and beyond the basic "how-to." Attendees had exclusive access to classes that transform current business practices for future success. Sessions included topics like "Selecting Skin Technologies for Your Spa Business," an "Intro to Pandemic-Proof Financials for Spa Pros" and how to create an "Inclusive MedSpa Environment."
Science
Don't forget skin science news! The sessions provided information about the newest advancements in the industry and discussed topics like LED light therapy and correctives that work better together.
Supplier Classes
Face & Body Virtual featured collabor­ations with distinguished skin care suppliers and deals on new products reserved only for attendees. Companies like Skin Script, Face Reality Skin Care, Lira Clinical and Osmosis Beauty all shared their latest formulations and product specials. Attendees also received an inside look into supplier practices and trending ingredients.
We couldn't be more excited to host you in person, but we're equally excited about the success of our virtual event. Skin Inc. and MedEsthetics had the opportunity to truly connect with our readers and provide an experience that allowed everyone to network, learn and most importantly, have fun.
"We were so thrilled to join with Skin Inc. to provide education for the full range of providers serving today's aesthetic patients," said Inga Hansen, conference director of the MedEsthetics Advanced Education program. "Thank you to the presenters and attendees for making Face & Body Virtual such a successful and informative event!"
Interested in attending more of our events this year? Fear not! We've got a docket of upcoming shows just waiting to be enjoyed. Look forward to the DAYSPA Virtual Event, WellSpa 360 Expo, September 21-22, 2021 and the Beauty Go Pro Show on Oct. 24-27, 2021. Also, we look forward to seeing everyone in person next year at Face & Body Northern California on August 21-22, 2022. Here's to another exciting Face & Body!