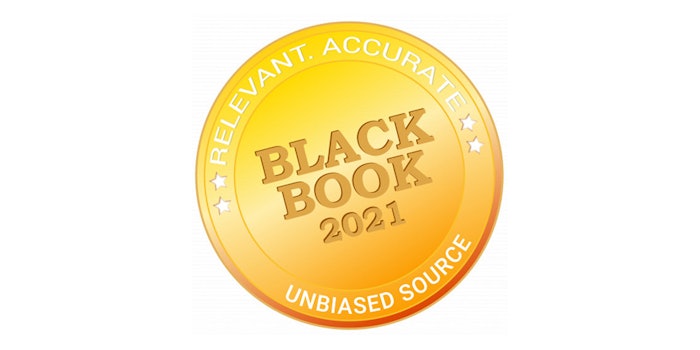 Courtesy of Modernizing Medicine
Modernizing Medicine was awarded No. 1 ranking by Black Book Research, for the third year in a row, for Integrated Practice Management, Revenue Cycle Management and Electronic Health Records (EHR) in Surgical Specialties.
Modernizing Medicine achieved the top client ratings in 9/18 key performance indicators in the competitive vendor evaluation and has been recognized for high satisfaction and customer loyalty from surgical specialist practices nationally.
"We offer physicians and their staff an easy-to-use, intuitive system that handles everything from scheduling appointments to managing documentation to submitting claims. Our specialty-specific suite supports the entire healthcare experience. We are thrilled to be recognized again as the top provider of end-to-end solutions that break down departmental silos and enable teams to work side-by-side," said Rob Ware, senior vice president of Revenue Cycle Management at Modernizing Medicine.
In addition to being ranked No. 1 overall, Modernizing Medicine earned the top spot for the following criteria:
Strategic alignment to initiative: VBC, MIPS/MACRA
Client relationships and cultural fit
Support and customer care
Trust, accountability, transparency
Integration and interfaces
Scalability, client adaptability, flexible pricing
Data security and backup services
Best of brand software and services and process improvement