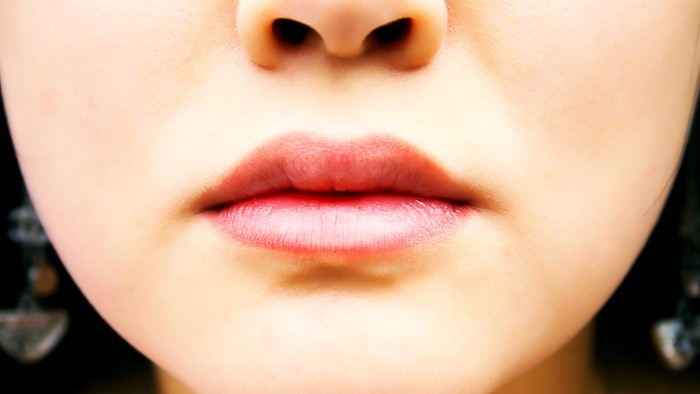 A study published in the journal Plastic and Reconstructive Surgery, in August 2022, by Konstantin Frank, MD, et al., attempted to identify the most attractive lip shape and volume by examining the aesthetic perception of a variety of lip shapes.
Related: Lovely Lips
The authors of the study asked 59 Caucasian participants with an average age of 32.73 ± 9.4 years to assess lips with a variety of proportions and volume. As participants performed this exercise, the authors performed a gaze assessment via eye tracking and aesthetic rating via survey of these sets of modified lip images.
Related: Lip Fillers: Achieving the Correct Proportions
While the lip proportion rated as the most attractive was 1:1.6 ratio (upper-to-lower lip, 4.21 of a possible 5), it was not the first lip proportion viewed on initial image display (1.20 sec) and had the shortest duration of a stable eye fixation, only lasting 2.18 seconds out of the 6-second image display interval. The highest aesthetic rating for lip volume was 100 percent volume (original lip size), with a score of 4.56 out of a possible 5. However, it also had had the shortest duration of stable eye fixations, only lasting 2.22 seconds out of the 6-second image display interval.
Related: Lip Enhancements in 2022: Choosing the Best Filler for Your Patient
While the ideal lip proportion and volume was not definitively identified, the study concluded that the findings could reflect the internal cognitive process that takes place during voluntary and involuntary evaluation of lip attractiveness.